'Dragon Ball Super' Episode 123: Goku and Vegeta's shocking new power unveiled
The battle between Universe 7 and 11 is expected to start from episode 122, which will air on January 7.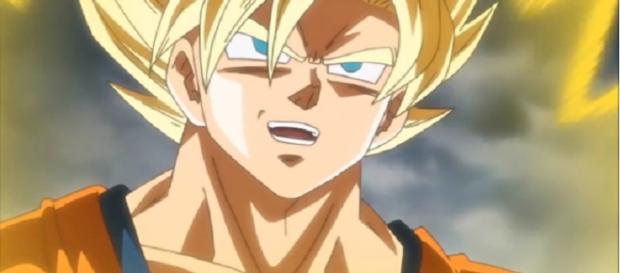 episode 123 of "Dragon Ball Super" is allegedly titled as "Full Body, Spirit, and Power Unleashed!," and is rumored to have the best action sequence so far in the Tournament of Power. Goku might go for Ultra Instinct in this episode. According to ComicBook, the writer of the anime TV series, Toshio Furukawa, recently tweeted an image of Goku warning Vegeta that his soul would be erased if he died for the second time. It is worth mentioning that Episode 123 is scheduled to release on January 13.
Vegeta and Goku will form Ultra Instinct?
On the other hand, there are fan theories that suggest Vegeta could also go for his won Ultra Instinct.
These rumors further suggest that Goku's Ultra Instinct mostly focuses on defense so Vegeta might choose the attack part, reports ComicBook. If this turns out to be true, Universe 7 will surely have an upper hand over Universe 11 as the use of Ultra Instinct with a combination of attacks and defense will create a balance. This will create huge trouble for Jiren and his team.
Notably, the battle between Universe 7 and 11 is expected to start with the episode 122, which will air on January 7. It is named as "Staking His Pride! Vegeta Challenges the Strongest!!." In the episode, Jiren will fight Vegeta and Frieza will go head-to-head against Dyspo.
It makes it one of the most anticipated shows of recently. This might be the final battle of the Tournament of Power as only two teams will left. So far, viewers have seen sixty-six warriors being eliminated.
Universe 3's eviction
Today, On December 23 episode ("All-Out War! The Ultimate Quadruple Merge vs Universe 7's Full Scale Attack!!"), a clash between Universe 3 and Universe 7 will be continued, which was started in episode 120. According to Otakukart, U3 will be defeated at the hands of U7 in the upcoming episode.
U3 will combine its four robotic warriors into one named as, Aniraza while U7 will ask Freiza to help them in the battle. The end result of the show will be the elimination of Paparoni's team. "Dragon Ball Super" will air episode 121 as the last episode of the year, 2017. The makers of the anime are not releasing any episode on December 31.
The anime show airs on Crunchyroll and Funimation every Saturday evenings at 7:15 PM CST. Alternatively, Adult Swim airs the English dub during its Toonami block on Saturday evenings at 9:30 PM, reports ComicBook.
Fans can also watch the show on FunimationNOW and Amazon Video.
Click to read more
and watch the video
or