'Dragon Ball Super' Episode 123: Goku and Vegeta's shocking move against Jiren
Episode 123 is speculated to named as 'Full Body, Spirit, and Power Unleashed!.'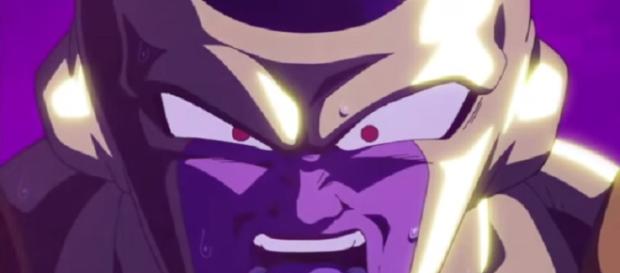 "Dragon Ball Super" is set to give fans another shocker. The show is getting more interesting with each passing episode. The upcoming episode 123 will be aired on January 13. Fans are also desperate to know who will come out as the winner of Tournament Of Power. The tournament has entered the final stage where only two Universes are left to go for glory. For those who don't know, 66-warriors have been eliminated so far. Episode 123 is speculated to be named as "Full Body, Spirit, and Power Unleashed!." The followers can relate a lot by the name of the episode itself.
Episode 123 of 'Dragon Ball Super'
Still, three weeks are left in the episode, but the speculations regarding it are making news on social media. Speculations suggest new twists in the episode which will surely shock the fans. Goku and Vegeta are set to eliminate Jiren's team in the Tournament Of Power. Both warriors are rumored to be making a strategy to Annihilate Universe 11.
To know more about this strategy, we have to look at "Dragon Ball Super" episode 122. This episode will be called "Staking His Pride! Vegeta Challenges the Strongest!!." A battle between Universe 11 and Universe 7 will start in this episode.
It is worth noting that U7 has warriors like Goku, Gohan, Frieza, and Vegeta while U11 features Jiren and Toppo. Among both Universes, Jiren's team is considered as more powerful.
Episode 122 is further expected to feature the battle between Frieza vs. Dyspo and Jiren vs. Vegeta. Getting back to strategy, U7's warriors, Goku and Vegeta, might achieve Ultra Instinct in the same episode 123. According to ComicBook, as Vegeta challenges Jiren, fans are speculating on whether or not this will lead to Vegeta getting a new power-up of his own.
Vegeta and Goku will be in action
Vegeta is expected to use the power for offense while Goku will use it for defense. This will create a balance for Universe 7 as they are reportedly going to go all-out against Universe 11. But this doesn't mean that the Goku's team will take their opponents lightly. It is important to note that Jiren was itching to fight Jiren for a long time and in the upcoming episode, his wish is going to be fulfilled. Fans have to wait to know if this strategy will work or not.
On December 23, the makers have aired the episode 121 ("All-Out War! The Ultimate Quadruple Merge vs. Universe 7's Full-Scale Attack!!"), where Universe 3's journey in the Tournament Of Power.