'Dragon Ball Super' Episode 122: Shocking revelations regarding Vegeta's fate
Episode 122 of 'Dragon Ball Super' will mark the starting of the Tournament Of Power.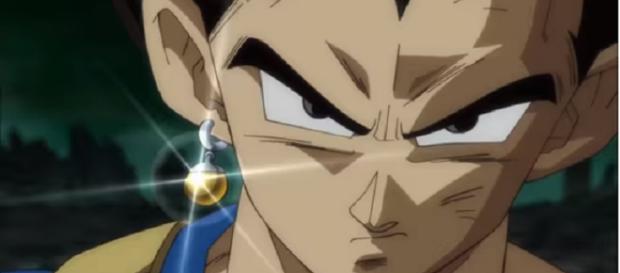 "Dragon Ball Super" makers have recently released the preview of episode 122, which is scheduled to air on January 7. Notably, the said episode previously planned to release on December 31, but for some reason, the showrunners have extended the release date. It is titled as "Staking His Pride! Vegeta Challenges the Strongest!!." The followers of the anime show can understand a lot regarding the episode by the name of it. Arguably, it is one of the most anticipated episodes of the show by far. There are many reasons which make it an intense episode.
Vegeta is unlocking an ultimate weapon
Episode 122 will mark the starting of the Tournament Of Power's final stage. So far, viewers have witnessed the annihilation of around seventy warriors and only two teams left in it, including Universe 7 and Universe 11. Fans can expect a lot of action in this part of the show as Jiren will fight Vegeta while Frieza will rival Dyspo. According to ComicBook, the synopsis for Episode 122 suggests Vegeta and Jiren go one-on-one against each other, but Vegeta is likely to achieve his powerful weapon, Ultra Instinct.
For those who don't know, Jiren is the most lethal warrior in the Tournament Of Power with insane strength. And if there is any power which might give the Universe 11 warrior trouble, it is Ultra Instinct. Fans can see Vegeta dominating Jiren in the trailer of the episode. Meanwhile, even after unlocking his ultimate weapon, Universe 7's warrior, Vegeta, couldn't take Jiren lightly.
The rumors further suggest that Goku might also help Vegeta in this battle. Also, it is worth noting that Vegeta was hoping to fight Jiren all along and this might be his opportunity to show his power. Nothing else is known regarding the said episode.
An intense battle of 'Dragon Ball Super'
As mentioned earlier "Dragon Ball Super" Episode 122 will also feature Dyspo and Frieza's battle. A synopsis leaked online indicates that Frieza will eliminate his opponent in the Tournament Of Power. The battle between Universe 11 and Universe 7 will be continued until Episode 123, which will release on January 13. It is tentatively named as "Full Body, Spirit, and Power Unleashed!." In the same episode, the clash is expected to end. The preview of it is not released yet.
On the other hand, in the recent Episode 121 ("All-Out War! The Ultimate Quadruple Merge vs. Universe 7's Full-Scale Attack!!"), Universe 7 has eliminated Aniraza backed Universe 3 from the Tournament. Gohan and Goku have played a vital role in this fight.