'Dragon Ball Super' Episode 121 revealed
Episode 121 ('All Out War! Ultimate 4-Way Union vs The Entire Universe 7') of 'Dragon Ball Super' will air on December 24.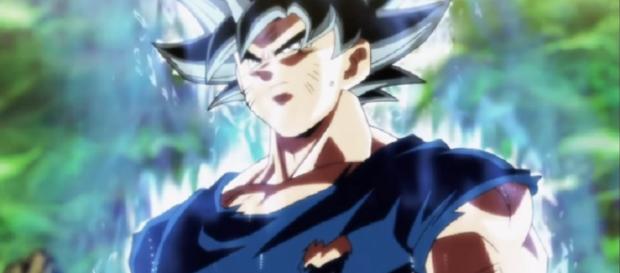 "Dragon Ball Super" Episode 120, "The Perfect Survival Tactic! Universe 3's Menacing Assassins!!" is out now. It was an action-packed episode where Universe 3 and Universe 7 collide with each other. In the beginning of the episode, viewers saw Universe 3 robots fighting with Universe 7's warriors, including Gohan, Vegeta, Goku, Android 17, and Android 18. It is worth mentioning that Frieza remained silent throughout the battle and did nothing at all. Presumably, it is a smart move because Frieza might be saving his energy and strength for the end of the fight.
As the fight continues, Gohan can be seen doing extra to give protection to Goku and Vegeta. This is also a strategic move by Universe 7, as the team wants the duo to save their energy and strength for Universe 11 fighters, especially Jiren. On the other hand, Android 17 and Android 18 have fought well against Viara. They have eliminated Viara with the series of Ki blasts. Goku said in the episode that Universe 7 will defeat Universe 3 and fight with Universe 11 in the final.
Gohan vs robotic warriors
Furthermore, Gohan has faced Panchia, Bollarator, and Koitsukai too.
They are led by Dr. Paparoni. Gohan has to be very careful as the trio merged into one robotic warrior called Koichiarator, which is called Plan X. The Koichiarator became a formidable warrior, far more powerful than the individual ones. So far, Gohan is able to stop them but one can clearly see his struggle.
So far in "Dragon Ball Super," there are only three universes left in the Tournament of Power including Universe 3, Universe 7, and Universe 11. It is worth noting that Universe 7 has the most warriors left in the tournament, even though they are not considered as the most powerful. On the other hand, Universe 11 has three warriors left but they are dubbed as the most powerful team in the tournament.
Episode 121 spoilers
Episode 121 ("All Out War! Ultimate 4-Way Union vs The Entire Universe 7") of "Dragon Ball Super" will air on December 24. Reports suggest that in this episode the four robots will combine into one, resulting into a Voltron-like fighter. Episode 121 will feature a unique type of fusion, as Universe 3 will be declaring an all-out war against Universe 7. As the fight progresses, Universe 7 will be in an entirely offensive mode. Overall, it is going to be an intense battle.
There will be no episode aired on December 31.
Instead, it will release on January 7, 2018, named as "Risking his pride! Vegeta's challenge to the strongest."
Click to read more
You will watch a video to read the news
or