'Dragon Ball Super': Episode 120 final spoilers
The fight between Vegeta and Katopesla is entering its final stage end.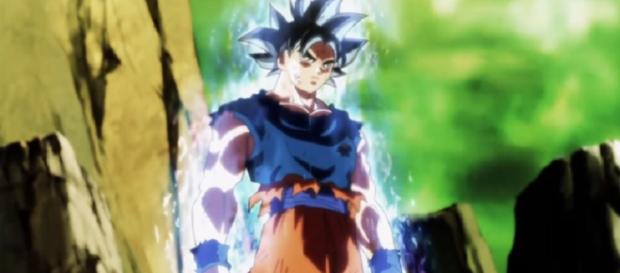 "Dragon Ball Super" is a Japanese anime television series produced by Toei Animation. The show began airing on July 5, 2015, on Fuji TV. It is aired by Adult Swim. "Dragon Ball Super" is ready to give Gohan fans an ultimate episode. Rumors regarding the upcoming episode are making rounds on social media. In Episode 120, fans might see Gohan's flashy moves in Tournament of Power. Episode 120 trailer suggests that Gohan will challenge Universe 3.
This episode is named as "The Perfect Survival Tactic! Universe 3's Menacing Assassins!!" It is one of the most anticipated episodes of 2017.
Episode 120 is scheduled to air on December 16.
It is worth mentioning that Piccolo has been eliminated by Universe 4 in the previous episode. Gohan is seeking revenge for Piccolo and yet to fight the Universe 3 fighters. "Dragon Ball Super" Episode 119 titled as "Unavoidable?! The Fierce Stealth Attack!!" witness attack of invisible force on Gohan from Universe 4 warrior called Gamisaras. Universe 4 and Universe 6 are already out of the tournament. Universe 7 managed to defeat the insectoid Damon and Gamisaras.
But the team has lost Piccolo
Gohan will face robotic fighters
ComicBook reported that Universe 3 will unite its three fighters named Borareta, Panacea, and Koitsukai to form the fiercest force. Gohan is also an ultimate warrior with the power called Kamehameha wave. But will he be able to stand against three? If he managed to defeat them, it will make his team a contender to win the tournament. In the preview of an upcoming episode, Gohan can be seen saying, "we're in deep trouble." Also in the preview, the fighter confirming his dad and Vegeta that he can win the fight.
Overall, it will be an intense fight, and Gohan's fans must be feeling nervous regarding the fight. Gohan is rumored to win the battle, but so far nothing is confirmed as these are just rumors.
Vegeta's fight
"Dragon Ball Super" is known for its fan theories. Now, a recent fan theory about Vegeta came into limelight. Episode 122 is speculated to named as "Staking His Pride! Vegeta Challenges the Strongest!!" Fans will witness Vegeta challenge Jiren in the mentioned episode. Episode 119 saw the elimination of Katopesla by Vegeta and insectoid Damon by Android 17.
The upcoming episodes are surely going to be the thriller, and it will be interesting to see who will emerge as the winner of the Tournament of Power. For more information on the TV anime show, stay tuned.