'Dragon Ball Super' Episode 119: Universe 3 to bid goodbye
According to latest synopsis, Universe 3 is will be the next team to lose a fighter.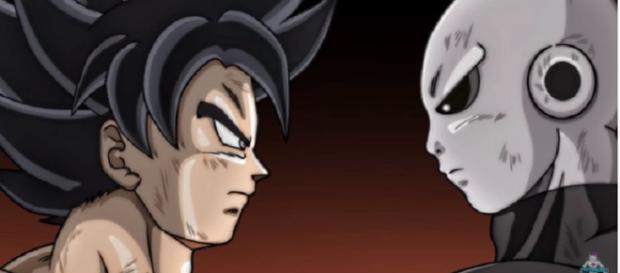 "Dragon Ball Super" is an ongoing Japanese anime television series produced by Toei Animation. So far, the show has received positive reviews from fans and critics. TV series is making fans more curious about every passing episode. The upcoming episode is scheduled to release on December 9. Episode 119 is named as "Unavoidable?! The Fierce Stealth Attack!!" The mentioned episode probably the most anticipated episode of 2017.
According to reports, the names of the episodes 120, 121 and 122 has been leaked.
The showrunners have not confirmed the lakes as true. Meanwhile, the leaked information is being come from the reliable sources who's previous revelations most of the time turned out to be correct. At the same time, we advise fans to wait for official confirmation.
If rumors are to be believed, Episode 120 is going to be called "The Murderous Menace of Universe 3." Universe 3 in the episode will face trouble. Nothing more is known about the said episode. According to ComicBook, Quitela's gang is about to go bye-bye in the episode.
Episode 121 is titled as "The Fusion of Universe 4 vs. Universe 7." The mentioned episode will feature some unexpected twists and turns. Notably, fans have witnessed Quitela reject the idea of using the Potara earrings. It indicates that the fusion of the fighters from Universe 4 might not be a conventional one. Due to the lack of the information, nothing can be said certainly.
On the other hand, Episode 122 could come up with the title of "Vegeta's Hardest Challenge." Speculations suggest that Prince Vegeta might challenge Jiren. It is worth noting that, Vegeta earlier battle with Jiren has been interrupted by Toppo.
Things to know about Episode 119
According to ComicBook, "Dragon Ball Super" has Confirmed the next Tournament Of Power victim. The latest synopsis of the upcoming episode 119 become live in Animedia's latest issue which confirms Universe 3 will be the next team to lose a fighter. This is surely a bad news for the Universe 3 fans. There are also reports regarding the Universe 4's attack on Universe 7. In the past episode, Universe 4 was annihilated from the Tournament of Power. The said tournament is expected to be in its final stage soon.
In Episode 119, Goku and Vegeta are the characters which will be in huge trouble. Without a doubt, December 9 episode is worth to watch as the fate of many characters will be decided. Stay tuned for more anime news.
Click to read more
You will watch a video to read the news
or