'Dragon Ball Super' 122 spoilers: Jiren's shocking opponent revealed
It is worth mentioning that the Tournament Of Power will reach its final stage by the episode 122.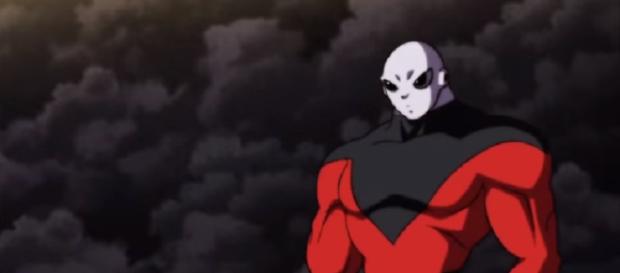 "Dragon Ball Super" is set to air episode 122 on January 6. The episode will be 2018's first episode of the anime show. Notably, it was earlier planned to air on December 31, but later the release has been pushed to January. Episode 122 will be called "Staking His Pride! Vegeta Challenges the Strongest!!." The title might be enough for the fans to have the glimpse of what to expect from it.
It is worth mentioning that the tournament Of Power will reach its final stage by the episode 122. The viewers have witnessed so far the eviction of almost seventy warriors and only two Universe left for the fight. There will be two major fight will start in the mentioned episode. It will be between Jiren vs Vegeta and Frieza vs Dyspo.
-
Dyspo vs Frieza
Spoilers have confirmed that the Universe 11 and Universe 7 will go head-to-head with each other in "Dragon Ball Super" episode 122. Targeting Dyspo! Universe 11's Dyspo tries to hinder Universe 7's warriors. Disliking this strategy, Freeza selects Dyspo as his next target/opponent, reports Graystar. When it comes to strength, Dyspo is a bit faster than Freiza. That doesn't mean Frieza will lose the match, in fact, if rumors are to be believed, Universe 7's warrior will eliminate Dyspo. His elimination means there will be only two fighters will be left in Universe 11, which includes Jiren and Toppo.
Jiren vs Vegeta
"Dragon Ball Super" episode 122 will have an ultimate battle featuring Jiren and Vegeta. Jiren it often dubbed as the strongest warrior in the Tournament Of Power. Earlier it was expected that the Goku would challenge Jiren but the latest spoilers have confirmed that Vegeta will be up against him.Fans might say that Universe 11's warrior will easily defeat Vegeta because of his power, but there is a twist here. According to ComicBook, Universe 7's fighter might unlock Ultra Instinct in this battle.
If this turns out to be true, the face-off will be an intense one.
This battle will be stretched until episode 123, tentatively called "Unleash Entire Power Of Mind And Body!." Here it might be decided that who will come out as the winner among both Universes. It will air on January 13. Interestingly, a lot of time left in the episode but the rumors on social media regarding its story is making headlines. The episode 120 ("All-Out War! The Ultimate Quadruple Merge vs. Universe 7's Full-Scale Attack!!") of the show has been released on January 24 where fans have seen the elimination of Universe 3.
Click to read more
and watch the video
or