'Mobile Suit Gundam Unicorn' likely to get a Blu-Ray release?
Right Stuf made new Gundam-related announcements at the recently concluded Anime Nebraskon '17.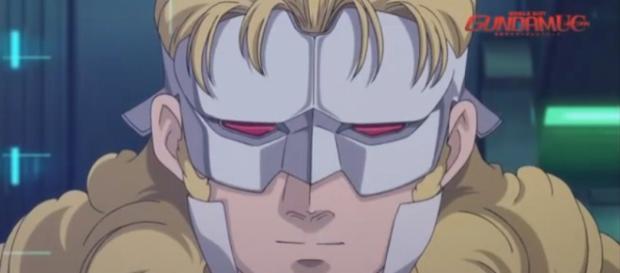 The popular Japanese novel, "Mobile Suit Gundam Unicorn" a.k.a. "Mobile Suit Gundam UC" is on the verge of receiving a new Blu-Ray release. The announcement comes from Right Stuf Inc.
The US-based video publisher and video programming distributor was expected to make some new Gundam-related announcements at the Anime Nebraskon 2017 convention.
More surprises
Among a slew of other announcements the North American licensor and retailer made at the recently concluded three-day anime convention, Right Stuf also confirmed that "Mobile Suit Gundam UC" will receive another Blu-ray release.
According to Destructoid's Salvador G Rodiles, this is likely to be a low-cost adaptation of the OVA. More people will be able to catch a glimpse of the installment that unraveled the story behind Universal Century era's chaos. They'll also be able to watch robot's jaw-dropping Destroyer Mode transformation series.
More details
Although the announcement might fail to sweep some anime fans off their feet, it's good to see "Mobile Suit Gundam 00" has been restored. Moreover, the film, along with the entire program will come out on Blu-ray in North America.
Apparently, its reappearance on Crunchyroll hinted at the things to come.
While the movie, "Awakening of the Trailblazer" did not garner a lot of popularity, the remaining series was amazing as it dealt with the main points. Rodiles deems it as a better adaptation of Gundam Wing's elements. Aside from that, it also gave fans a sneak peek of the cast's past.
Rodiles says it's surprising to hear about "Mobile Suit Gundam Age" crossing the pond. Even though the show has been written by Akihiro Hino, the writer of the "President and Professor Layton" series, the program turned out to be a disaster.
Nevertheless, it had some really good ideas such as the unit going along with a machine that makes new equipment. This release is likely to prove particularly advantageous to those who wanted the show to be in their possession.
The older Gundam shows are slated to hit the store shelves for DVD and Blu-ray in North America in the coming months. Rodiles believes fans might have to continue waiting with bated breath for its release until 2018.
An earlier report by AnimeNewsNetwork confirmed Right Stuf's plan to release "Gundam UC" anime series on DVD in North America starting August 2013.
The report claimed that the DVD release will be up for grabs in four volumes. The first three volumes will have two episodes, while the final set will contain the seventh installment along with some extras.
Click to read more
and watch the video
or