'Dragon Ball Super' teases Androids vs Universe 2, Vegeta tries Ultra Instinct
Official updates for 'DBS' Episode 117 reveal Vegeta attempting Ultra Instinct as Android 17 and Android 18 take on Team Universe 2.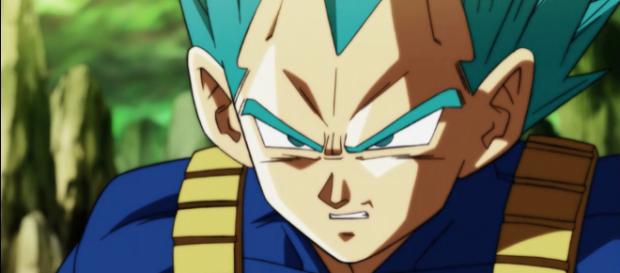 The latest official updates for "Dragon Ball Super" have just come out, and they revealed more new interesting things happening in the next two episodes. Shounen Weekly Jump released new spoilers for the anime series, and the news revealed that Team Universe 2 will be back in action, while Vegeta will be attempting to unleash the Ultra Instinct.
The anime's Universe Survival Saga arc is still on its main event, which is the Tournament of Power. The battle royal recently passed half-time, and huge developments have already unraveled, giving some of the anime's main characters nifty new skills.
Team Love is back in action
Son Goku and Kefla's action-packed fight has been the main highlight for the past couple of episodes, and this time, the anime will be focusing on another fight. In the previous episode, Goku has regained Ultra Instinct, and it's evident that Kefla is going to lose this match in "Dragon Ball Super" Episode 116. However, earlier updates from Shounen Weekly Jump revealed that Goku will return to his base form again after achieving Ultra Instinct for the second time.
According to the new spoilers for "Dragon Ball Super" Episode 117, Team Universe 2 will be targeting the Saiyan because of his weakened state.
Even before the event started, the other teams were already intent on eliminating Goku because he's one of the biggest threats in the ongoing Tournament of Power. However, just as Ribrianne of Team Universe 2 attacks Goku, his teammates from Team Universe 7, Android 18 and Android 17 arrive just in time to save him.
Android 18 will be taking on Ribrianne, while Android 17 faces off with the other Kamikaze Fireball member, Rozie. There were speculations that the anime series has been gearing up Ribrianne for a bigger role because she managed to last this long in the tournament, even after fighting strong opponents like Vegeta and Goku. However, this might just be her last fight since earlier spoilers for the anime series also teased that another universe will be annihilated soon.
Vegeta's Ultra Instinct
Goku first achieved his Ultra Instinct during his fight against Universe 11's Jiren, and fans will be treated to its return in the next episode, this time in a fight against Kefla. However, the biggest news is that Vegeta will actually be attempting to use Ultra Instinct as well in "Dragon Ball Super" Episode 117. In order to activate this advanced mental state, the Saiyan Prince will try to act unconsciously.
However, Vegeta's efforts will be thwarted by Katopesla, who returns to the scene to interrupt him.
Katopesla is the warrior who was introduced as a policeman from Universe 3. The said warrior has unique abilities, but it's certain that his average skills are still no match for Vegeta's fighting prowess. Fans are expecting Katopesla to be eliminated in "Dragon Ball Super" Episode 117.
Click to read more
You will watch a video to read the news
or