'Dragon Ball Super' Spoilers reveal the next universe that will be erased
Here are the possible reasons why this universe is going to be erased next in the Tournament of Power in 'Dragon Ball Super.'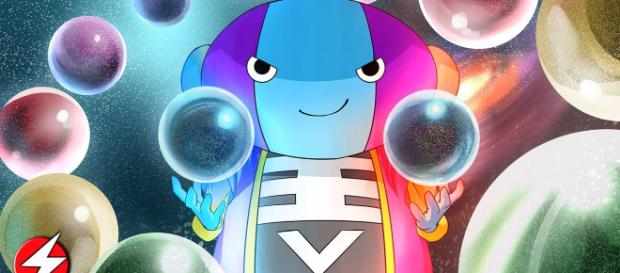 The action is getting more intense as the Tournament of Power in "Dragon Ball Super" consumes its second half. Last weekend, fans witnessed the secret weapon and the trump card of Universe 6. This is most likely the team's last attempt at winning the tough and intense tournament. While the fandom of the popular anime series is still astounded at the unbelievable power of the super warrior Kefla, a new set of provisional titles appear to be giving more clues about the annihilation of another universe.
New episode titles
A few days ago, a new set of spoilers for the upcoming episodes of "Dragon Ball Super" was leaked online. While episodes that are more recent contain synopsis, Episode 117 through Episode 119 only have provisional titles. However, even without revealing the content of the entire episode, the titles are already a giveaway as to what to expect in the future shows of the popular anime series. One of the provisional titles reveals that one universe will be erased by the Omni-Kings.
On Twitter, popular anime content creator and translator Herms98 shared the latest translation of the leaked spoilers for the upcoming episodes of the series. Episode 117 is titled "Grand Love Showdown! Androids vs Universe 2." The episode is scheduled to officially air on November 26. Episode 118 has a surprising title. It was revealed that the episode will air on December 3 and has a title, "Accelerating Drama: A Universe disappears."
Another universe erased
From the provisional titles, fans can easily say that in the coming month, another universe will be erased.
A universe being erased in the Tournament of Power is actually a given since it is the price every universe has to pay for getting all their players eliminated in the tournament. If we based our prediction in the spoilers, it appears that we will see the goddess of love and all her team erased come December. In Episode 117, fighters from Universe 2 will face the Androids. While it was not revealed that they are from Universe 7, it is obviously 17 and 18 since they are the only android fighters in the tournament.
In previous episodes, fans saw how Ribrianne fought with 17, Vegeta, and even Son Goku. Although she has impressive power and fighting skill, she is no match for 17. The android-turned-human has an unfathomable power, so much so, that when he first fought with Ribrianne, he appeared to be just playing with her. Ribrianne is the only fighter from Universe 2 that displayed power as she fought other fighters from participating universes.
Meanwhile, Episode 115 of "Dragon Ball Super" is scheduled to air on November 12.
It will showcase the continuation of the crazy Saiyan showdown of Son Goku against the secret weapon of Universe 6 - Kefla.
Click to read more
and watch the video
or