'Dragon Ball Super' reveals why Goku will be defeated by Jiren again
A Son Goku-Jiren rematch will just eliminate Goku out of the Tournament of Power in 'Dragon Ball Super.'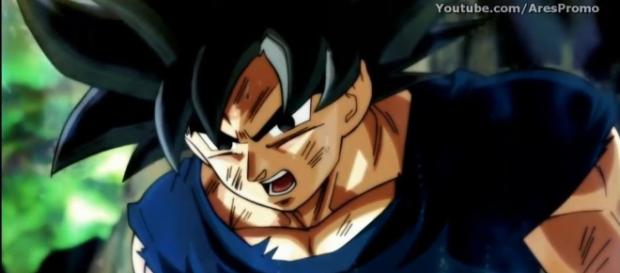 "Dragon Ball Super" aired its 116th episode recently. Fans are elated with the result as the latest fight between Universe 7's Son Goku and Universe 6's Kefla has ended. The crazy battle between the two powerful Saiyans has dragged on for quite some time and it has given fans an amazing finale. Because of the fight, Son Goku's energy surged up and triggered him to use the technique that gives him god-like strength and power. The fight was impressive and has yet again showcased how the fan-favorite Saiyan can go beyond everyone's expectation. Interestingly, there are several details in the latest episode that hint on the future episodes of the popular anime series.
Episode Recap
In Episode 116 of "Dragon Ball Super," fans have witnessed how Son Goku of Universe 7 was able to break through his shell once again and used the god-like technique known as the Ultra Instinct Omen. The fan-favorite Saiyan has improved a lot since the first time it has achieved the technique. Contrasting his fight with Jiren of Universe 11, Son Goku was able to utilize it for a longer period of time. While he acknowledged that he is still getting the hang of it, he showed that he can effectively use the technique in dodging the attacks hurled by his powerful opponent.
The state of Goku's UI
There are several scenes in the most recent episode of the popular anime series that reveal how far Son Goku has realized the potential of the godly-technique. While he impressively dodges all of the powerful attacks by the super warrior Kefla, his attacks were not that impressive. All of his attacks connected and landed on his opponent and has sent her to the ground. However, it was not powerful enough to beat it.
As explained by the angel of destruction of Universe 7, the reason why this is happening is that Son Goku is still thinking about his attacks and not leaving it to his instinct.
He has mastered the Ultra Instinct and has used it in avoiding the barrage of attack but still lack the knack of using it in executing his attacks. Simply put, Son Goku, like the God of Destruction of Universe 7 Beerus, has not yet mastered the entirety of Ultra Instinct Omen.
Other details
Now that Jiren the Gray has ended his meditation and is now awake, fans are hyping up his rematch with Son Goku in the Tournament of Power in "Dragon Ball Super." However, should the fan-favorite Saiyan from Universe 11 battle with the Strongest Pride Trooper, he will still be defeated if not eliminated.
Aside from his broken state and depleted energy, he has not yet mastered the entire Ultra Instinct Omen. Apparently, Jiren has rested well, has regained his lost energy through meditation, and has undoubtedly mastered the Ultra Instinct Omen.
Click to read more
You will watch a video to read the news
or