'Dragon Ball Super' Episode 117 Spoilers: Title, synopsis, and more leaked
Episode 117 of 'Dragon Ball Super' is going to be another intense battle featuring Ribrianne vs 18 and Rozie vs 17.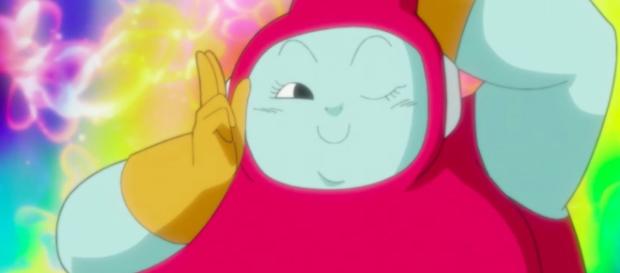 A new set of spoilers for Episode 117 of "Dragon Ball Super" was recently leaked online. It appears that after Son Goku's fight with Kefla of Universe 6, other fighters will target him because of his weak and energy-depleted state. Fighters in the Tournament of Power witnessed how strong, powerful, and competitive Son Goku is. He was also perceived by other universes as the reason for the destruction of the defeated universes. Their hostility towards the fan-favorite of Universe 7 is understandable.
Latest spoilers
Recently, a new set of spoilers for episode 117 of "Dragon Ball Super" surfaced online. The new spoiler is from the Korean version of Jump magazine. The popular anime content creator and translator Herms98 translated the latest synopsis into English. The upcoming episode is titled "Grand Love Showdown! Androids vs Universe 2."
As revealed in the synopsis, Androids 17 and 18 will rescue Son Goku from imminent danger. After his crazy fight with the Super Warrior from Universe 6, the fan-favorite Saiyan will lose all his energy.
Seeing this as a great opportunity to defeat the powerful opponent, the goddess of love, Ribrianne of Universe 2, will seize the moment.
However, the Androids from Universe 7 will come to rescue the fan-favorite Saiyan. Android 18 will take his place and fight against the irritating opponent who keeps on spreading pink heart-shaped power all over the arena. On the other hand, her twin Android 17 will take on another fighter from Universe 2, Rozie. Ribrianne and Rozie are the powerful fighters of Universe 2 and seeing them battle against the Androids with unwavering stamina and power will be very interesting.
Fans have long been waiting to see the Androids take the spotlight. There have been several episodes where Androids 17 and 18 were shown fighting other warriors. Like the olden days, 17 and 18 are undeniably two of the strongest fighters in Universe 7. Fans are eager to see the improvements of 17, as when he sparred with Goku on the island, he was able to withstand Super Saiyan Blue Goku while still holding on to his power.
Other details
Aside from several details leaked about the fight between Android 18 against Ribrianne and Android 17 against Rozie, other interesting details were revealed in the latest spoilers for Episode 117.
This includes the Prince of All Saiyans attempting to tap Ultra-Instinct. Vegeta tries to replicate Goku and acts unconsciously in order to trigger the god-like state and fails. After doing this, it was revealed that he is attacked by Universe 4's Katopesla. Episode 117 of "Dragon Ball Super" is scheduled to air on November 26. It will be the episode that will follow after Goku reached Ultra-Instinct once again and battled with Kefla.