'Dragon Ball Super:' Episode 115-119 spoilers out now; Ultra Instinct returns
The synopses for 'Dragon Ball Super's' upcoming episodes have been released.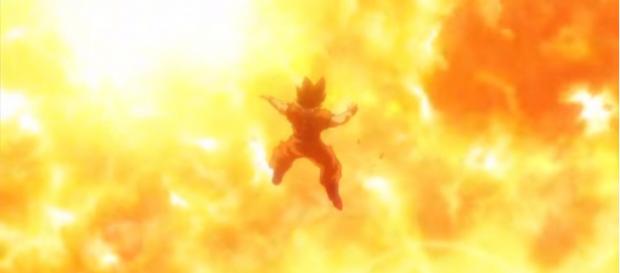 Weekly Shonen Jump has just released the provisional titles for "Dragon Ball Super's" episodes 115-119 including their synopses. If these are anything to go by, it looks like the fandom is in for a treat yet again as future installments of the show will feature another universe getting wiped out and the return of Son Goku's Ultra Instinct state.
Yonkou Productions took to Twitter to show the scans from Jump while another "DBS" buff – Ken Xyro provided the translations of the synopses. Per the recent spoilers, fans will be seeing more of the Saiyan protagonist this whole month of November up until the first week of December.
Super Saiyan Blue getting beaten?
episode 115 dubbed "Son Goku vs Kefla! Super Saiyan Blue Defeated?!" clearly suggest that Kakarot will be overwhelmed by the fused Saiyans from Universe 6. It also seems to suggest that fusions will be a thing in the tournament as other universes are contemplating in using their Potaras to stand a chance.
Ultra Instinct round 2
Son Goku's Ultra Instinct will be seen again in episode 116 - "Symptoms Return! Grand Eruption of Ultra Instinct!" It was not mentioned as to what will trigger it to be unleashed, but it is assured that it will be used against Kefla.
However, the summary stated that the Universe 6 Saiyans will be powering up as well.
Universe 2 fighters led by Ribrianne will then take advantage of a burned-out Son Goku in episode 117 - "Grand Battle of Love! Android (s) vs Universe 2!" As the title suggests, the brother-sister tandem of Android 17 and 18 will be rushing to aid their comrade and stop the onslaught.
Dragon Ball Super Episode 115 - 118 Titles & Staff pic.twitter.com/7qxR11x8eV

— YonkouProductions (@YonkouProd) November 7, 2017
Meanwhile, details for episode 118 are pretty scarce as of the moment, though it stated that "tragedy closes in on the vanishing universe." That being said, "Dragon Ball Super" pundits believe that it is plausible that either Universe 2 or Universe 6 will be the ones to bow out from the Tournament of Power since their respective rosters were trimmed down significantly.
Another man down
Additional spoilers from Animage providing us with the title for episode 119 pic.twitter.com/ZQgpORHHy2

— YonkouProductions (@YonkouProd) November 7, 2017
Universe 7 is likely to suffer another blow in episode 119 dubbed as "Another Victim from Universe 7! Universe 4's Specialty!" This clearly revealed that a member of Son Goku's team will get eliminated from the multiversal scuffle. It was also hinted that Universe 4 might be pulling up something under its sleeve that could give them the upper hand on this episode.
In the meantime, check out a video about "Dragon Ball Super" here:
Click to read more
and watch the video
or