'Dragon Ball Super' Confirmed: Vegeta's major fight is coming
New details revealed just confirme Vegeta's major fight is coming is about to happen. Will the Saiyan Prince face off against Jiren?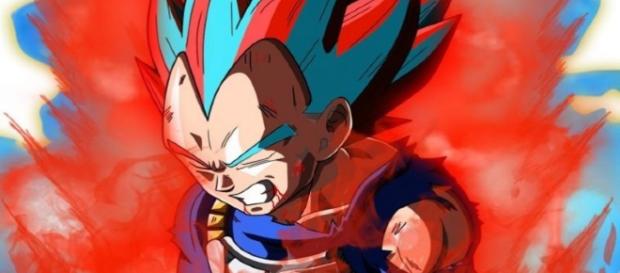 New details continue to arrive regarding ''Dragon Ball Super.'' The current Tournament of Power has released huge battles, where most of the powerful warriors of the series have shown their great forcé. However, the best confrontations are coming in the next episodes. According to new information revealed by a source close to Bandai Namco and Toei Animation at Japan, Vegeta one of the major characters in the ''Dragon Ball'' franchise is back to battle.
The great Saiyan does not require a great introduction as he is loved and known by the entire ''Dragon Ball'' fans worldwide.
He has undergone many changes throughout the Japanese series starting as a villain. He has changed into an anti-hero to become later in one of the stars of the show. Since the opening of the ''Dragon Ball Super'' series, the mighty Z warrior has had many opportunities of winning.
However, ever since the opening of the Tournament of Power he has fallen. But, now, it is confirmed that the Saiyan returns to battle more potent than ever. As reported by several reliable sources, Vegeta will soon be getting serious and ready to power up on his best and high level.
Here's everything we now know about the latest revelations in the "Dragon Ball Super" series.
Vegeta's major fight is coming
''Dragon Ball Super'' fans will finally see Vegeta getting a severe confrontation against one of the most influential opponents in the Tournament of Power. It is not clear yet if the Saiyan Prince will merge with Goku and the episode of his unprecedented returning. However, as stated by the source that revealed these latest details, Vegeta will be returning to battle in December, just a few episodes before of the ending of the Tournament of Power.
Vegeta against Jiren
It is not confirmed yet, but, it is very likely to see the Z warrior facing off against Jiren in a death battle in the coming episodes of the Tournament of Power.
However, being realistic, it would not be possible. It is true that Jiren is today one of the most influential and dangerous opponents in the Tournament, but, he will have to face Goku on his high level. It would not surprise to see Vegeta fighting against Toppo, who belongs to the same Universe of Jiren. Goku is one of the leading protagonists of the saga.
This is all the information known so far. Keep enjoying the series, and stay tuned for more updates as they become available.
Watch the video below for more information:
Click to read more
and watch the video
or