'Dragon Ball Super' Chapter 118 summary: Will Universe 6 be erased?
The latest news about the upcoming episode of 'Dragon Ball Super' and what to expect.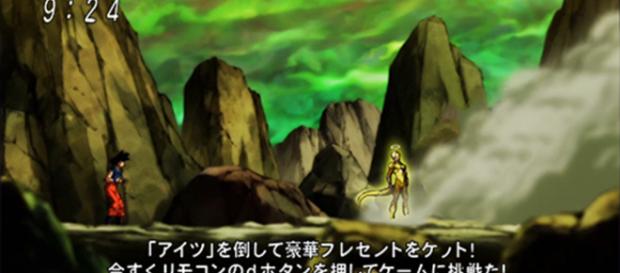 A few hours ago, new information was revealed about the next episodes of the successful anime series, "Dragon Ball Super." The series is currently telling us the story of the Tournament of Power, in which 8 different universes are fighting for their survival. The winner of this tournament will win the right to make a wish with the Super Dragon Balls, and their universe will not be Erased.
On December 3, Chapter 118 of "Dragon Ball Super" will air, and a summary was revealed for the episode. The information tells us that we will see Picollo and Gohan have a hard fight against the Namek warriors of Universe 6, and, as their last remaining fighters, they must defend their universe with everything they have left.
Episode 118 synopsis
Un universo es destruido! pic.twitter.com/zcqCGvXDmg

— Dragon Ball Super (@DBSuperOK) 23 de noviembre de 2017
Gohan and Piccolo have an intense battle against the warriors of Universe 6, Saonel and Pirina. Master and disciple defend themselves from the desperate attacks of both Universe 6 warriors since the survival of their entire universe is at stake. After being cornered by the Namek warriors of the sixth universe, Piccolo creates a plan that his opponents do not expect.
Meanwhile, Frieza attacks Zarbuto and the other warriors who are paralyzed, but he goes into a rage when Goku sends them off the platform with an energy attack.
Frieza's fury
Everything indicates that Goku and Frieza will experience a tense moment as he will get angry with Son Goku for eliminating his victims from the tournament. We believe that Goku decides to eliminate these participants instead of allowing Frieza to torture them.
Universe 6 erased?
The summary of this episode leads us to believe that Universe 6 will be eliminated from the Tournament of Power. However, there are still no official sources to confirm this news since Universe 2 is also at risk of being eliminated.
However, Universe 2 has more warriors than Universe 6, making it more likely that Universe 6 will lose in the Tournament of Power.
This episode will be very important since the synopsis confirms the elimination of a universe. We do not know exactly which one will be eliminated, although everything indicates that the sixth universe of Champa will be the one that is erased. Still, the disappearance of the sixth universe will be one of the saddest moments of the series, since Champa will say goodbye to his brother Beerus, while Cabba will say goodbye to his teacher, Vegeta.
Stay tuned for more "Dragon Ball Super" news as it becomes available.
Click to read more
You will watch a video to read the news
or