This is why Frieza's plan will not happen in 'Dragon Ball Super'
Frieza has a grand evil plan if he wins in the Tournament of Power in 'Dragon Ball Super.'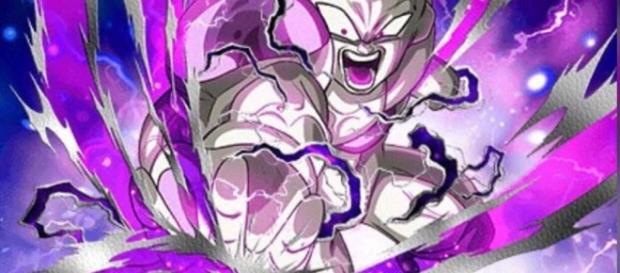 The first half of the Tournament of Power of "Dragon Ball Super" showed fans a completely different Frieza. He lured Frost into thinking that they are partners only to deceive him last minute and kick him out of the arena. He surprisingly raised his hand during the one-hour special of the anime series to share some of his Ki for Goku's Genki-Dama. To top it all off, the supervillain from Hell snatche fan-favorite Saiyan at the end of the back-to-back episodes and hid him from anybody's sight in order to take some of his energy.
Evil plan unmasked
With his several acts of kindness, some "Dragon Ball Super" fans think the anime series is changing the villain's image to make him a regular part of the show. Interestingly enough, in Episode 112 of the popular anime series, Frieza unveiled his true colors. The supervillain appears to be intently watching Vegeta and Cabba from afar as they were talking about their plans in the tournament. Vegeta revealed that if he becomes MVP, he would resurrect Cabba so he could fulfill his promise of bringing him to Planet Sadala.
Cabba said he will do the same if given the chance.
However, it appears that Frieza is not amused by it. He revealed that he would win the Tournament of Power so he could have control over the gods. While it is not directly stated, this simply underlines the fact that he is planning to use Goku to execute his plans for him without even sweating it. His random acts of kindness shown to Universe7 and to Goku are simple steps to achieving his dark plan. With the supervillain gaining control over the gods of destruction and probably over the Zenos, the fate of the multiverse will could be compromised by his evil nature.
Plan not possible
The thought of Frieza gaining rule over the gods of destruction and the Omni-Kings is just too dark for some fans to accept. While some would entertain the possibility, other simply shut it down. Interestingly, popular anime content creator and translator Ken Xyro shared his thoughts about the supervillain's grand plan. On his official Twitter account, Ken Xyro said that it might not be possible for Frieza to have the rule over the gods. He said that in order to make a wish to the super dragon balls, one must speak using the language of the gods, which definitely unknown to the villain.
Aside from this, he also pointed out that if Frieza wins in the Tournament of Power in "Dragon Ball Super," his wish will be first approved by the Zenos.
So wishing to have a control over the gods seems almost impossible.