'Star Wars: The Last Jedi' spoiler: Poe Dameron, First Order space battle leak?
If this is true, fans will first see an epic space battle between the Resistance and the First Order in the opening scene of 'The Last Jedi.'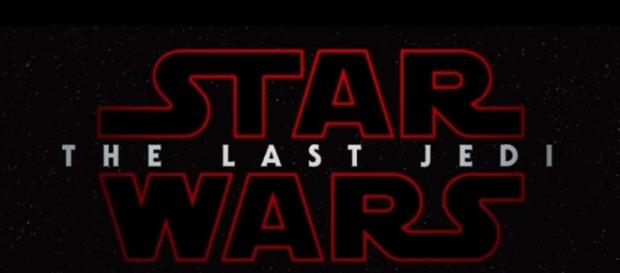 With roughly two months until the premiere and a new trailer set to be revealed, more details about "Star Wars: The Last Jedi" are now emerging. After the newly-published book "Star Wars: Absolutely Everything You Need to Know" by DK made noise, there is another "Star Wars" arts-and-crafts book hinting another epic scene might happen.
A Dutch website called Jedi Bibliothek revealed (via Making Star Wars) a book that teaches how to build a DIY A-Wing model. However, it also features Poe Dameron's (Oscar Isaac) effort to help to save the Resistance's headquarters while escaping the First Order's attack on the planet of D'Qar.
The Resistance vs. the First Order
Allegedly, the First Order attacks the Resistance's headquarters on D'Qar in "Star Wars: The Last Jedi." This happens after Poe Dameron succeeds in destroying the Starkiller Base with his squadron.
A-Wings are said to be flying around the Resistance fleet while others are fleeing the base to guard the area. Three First Order warships then emerge from hyperspace. This leads to Tallie Lintra commanding the squadron of A-Wings to assist Poe and the assault bombers of Leia Organa's (Carrie Fisher) small military force to take the enemies down.
An epic space battle
According to Games Radar, if this scene will be indeed included in "Star Wars: The Last Jedi," it will continue where "The Force Awakens" left off.
It will also feature a big epic space battle. Evidently, the First Order is going to avenge their defeat. However, this scene might be also featured in a later battle or the film could simply skip it. The sequence might be just referenced in a dialogue, but surely, fans will want to see Poe and his squadron in a fight against the First Order.
A new trailer's possible release
In other news, Mark Hamill, who plays the role of Luke Skywalker, hinted the release of a new "Star Wars: The Last Jedi" trailer.
In a tweet, the 66-year-old invited his followers to watch the Monday night's football on October 9 for no reason. "Watch Monday Night Football on Monday, October 9th - for no reason in particular," he said. However, he quickly deleted the post after it got a lot of attention.
A lot of fans assumed that a new trailer is about to be released on the mentioned date. Following the "Star Wars" timeline, the "Star Wars: The Force Awakens" second trailer was also unveiled in the same month before the film premiered. "SThe Last Jedi" hits US theaters on December 15.
Click to read more
and watch the video
or