'My Hero Academia' season 3 is coming sooner than you expect
Season 3 of the hit anime series might be here sooner than expected. Here's the latest news.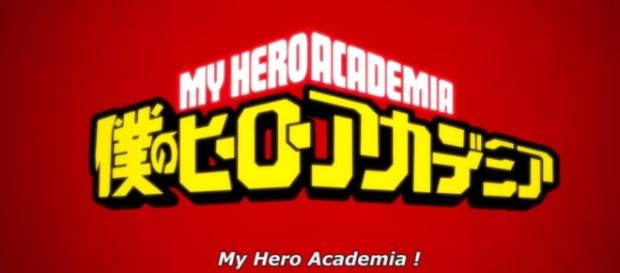 "My Hero Academia" just ended its second season. With a wonderful reception and a growing fanbase, it's no secret that the anime is getting a third season. Although the process of animating the original manga is quite long, fans will be more than happy to know that the studio in charge of the series just gave us information about the upcoming season. Here is the latest on "My Hero Academia".
Release date
"My Hero Academia" season 3 is on its way. Even though it's still in production, Funimation has given us a solid waiting period for the series.
At the New York Comic-Con 2017, the studio confirmed that they will be streaming the hit shounen anime. They also tweeted that the "My Hero Academia" season 3 is set to premiere in 2018.
With the show ending last month, it's no wonder that it will be getting 2018 premiere. Despite this, we still have no exact date for the anime third season. Toho animation has yet to provide a specific date for the series. If we are to follow traditional anime show standards "My Hero Academia" season 3 might just come in April 2018.
Season 3 arcs
While we wait for season 3, there are some chances that we might see a lot of action in the coming season. The season 2 of the hit shounen anime bought us 3 arcs: The sports festival arc, the hero killer arc, and the final exams arc. If we are to get the same treatment with season 3, then we are about to witness two of the shows most action-packed arcs yet.
The first of this arc is called the School trip arc which will happen right after the final exams. During the summer break, class 1-A will find themselves in training camp where they're tasked to hone their quirks and other abilities much further.
The students are going to train under the supervision of the hero group called The Pussycats. However, as fun as the training camp sounds, the new villain group headed by Tomura Shigaraki goes to the area to make a sudden attack and kidnap Katsuki Bakugo. By the end of the story, the villains succeed in taking the boy.
The next possible arc to be animated right after the school trip is the Hideout Raid arc. As the title suggests, the story picks up right after Bakugo's kidnapping. U.A.will be facing a lot scrutiny with one of their student in danger.
To take back Bakougo, the institution--together with the police force-- will work together to retrieve him. An epic battle between One for All will lead All Might to his untimely retirement.
"My Hero Academia" season 3 is set to premiere soon in 2018.