KyoAni's upcoming anime 'Violet Evergarden' unveils new trailer
Kyoto Animation's upcoming anime 'Violet Garden,' which is also licensed by Netflix gets a new trailer.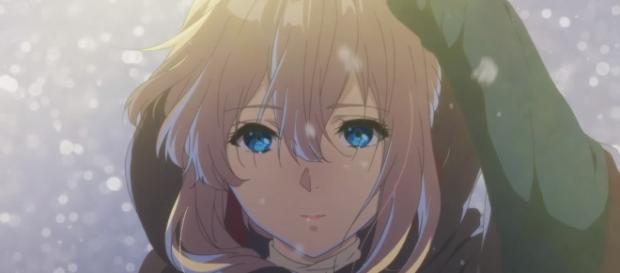 A new animated adaptation series from Kyoto Animation is currently making noise shortly after its new video teaser was released. The studio announced the project last year and they've finally revealed some updates.
The new anime series titled "violet evergarden" is adapted from the original manga series written by Kana Akatsuki and illustrated by Akiko Takase. The short novel spawned two volumes, which were published from December 2015 to December 2016, but it was so good that it was given the grand prize award at the fifth Kyoto Animation's Award's novel category.
World premiere schedule
Kyoto Animation revealed the first trailer a year ago, and it became one of the most anticipated projects because of its impressive artwork and immersive storyline.
The studio has scheduled the upcoming anime series to premiere in January 2018 in Japan.
However, they've already started treating fans to an early screening since last June. The studio announced that advanced screenings of the pilot episode of "Violet Evergarden" will be released at the various anime conventions all around the world including the upcoming C3AFA (Anime Festival Asia) in Singapore, which will be held on November 24 to November 26.
This anime is such a huge deal especially because even Netflix secured the license to distribute it worldwide. This is most likely part of Netflix's big plans for anime series that they've set up for next year.
Violet Evergarden's story
The new animated series will revolve around the stories of special dolls called Auto Memory Dolls. The dolls were first created by a scientist to help his blind wife with her everyday tasks in life.
However, the scientist started renting out some of the Auto Memory Dolls to people who needed their services. The heroine named Violet is a newly assigned Auto Memory Doll at the CH Postal Company, and she only has certain information that she learned back when she was still a soldier.
The story is quite vague as of the moment given that the novel only had two volumes, but the preview promised that it will tackle several aspects, including Violet's past as an Auto Memory Doll in the military. Aside from its intriguing story, the anime series boasted of fluid and vivid artwork that each scene looked like a painting.
The anime will introduce other major characters such as former army commander Claudia Hodgins, Major Gilbert Bougainvillea, and a fellow Auto Memory Doll Cattleya Baudelaire.
Click to read more
and watch the video
or