'Fullmetal Alchemist' live-action English trailer & US release date revealed
Enthusiasts are delighted to see a translated version of the trailer but not all US fans may have the chance to see the movie on the big screen.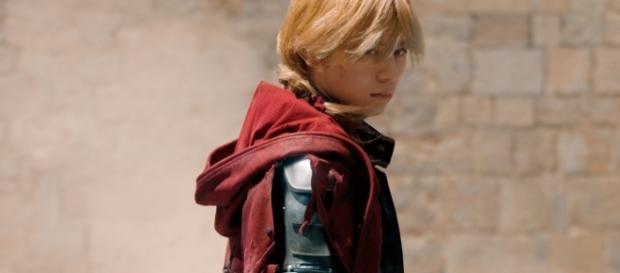 Fans of Hiromu Arakawa's "Fullmetal Alchemist" series have been waiting for quite some time for its first ever live-action adaptation to hit the big screens. The promotions for the most awaited film are on full throttle each passing day. As part of their efforts to boost the movie for US fans, Warner Bros. Japan shared the movie's official English trailer on YouTube. Fans are certainly delighted for the translated version of the video, but fans are worried that the film will have a limited screen time in the US.
Amazing English trailer
The minute and a half trailer began by explaining the tragic fate that occured to the protagonists, brothers Edward and Alphonse Elric. In a desperate attempt to bring back their dead mother, the siblings attempted alchemy's greatest taboo. The brothers failed and Ed lost his limbs while Al lost his entire body in the process. To redeem themselves, the brothers will take on a dangerous journey to discover a way to bring back their bodies to normal.
The trailer also featured other supporting characters like Winry who handles the maintenance of Ed's automail prosthesis and the flame-wielding alchemist Roy Mustang who serves as Ed's superior officer in the military.
However, the most exciting part of the video is that the mythical artifact that the brothers are seeking is real and it is called a philosopher's stone. The trailer also brings in a bunch of antagonists whom Ed identifies as creatures called Homunculi. The preview also teased that the brothers will have a major quarrel that will result in Al losing trust in his elder brother.
US release date
This week, the 30th Tokyo International Film Festival (TIFF) will present the world premiere of the live-action adaptation of "Fullmetal Alchemist" directed by Fumihiko Sori. The event will run from October 25 to November 3 at Toho Cinemas in Tokyo, Japan.
A Japan nationwide screening will follow on December 1 which includes 4DX and IMAX screenings. As for the US release, fans will have a limited options as the film will be available at the Anime NYC convention on the 19th of November at Javits Center.
The event will be attended by the film's director Fumihiko Sori who will introduce the film and sign autographs for fans. Unfortunately, the screening will be open exclusively for Anime NYC attendees. That will require an additional $10 movie ticket apart from the Weekend, Sunday, Panelist, or Exhibitor Badge for the convention.
As for the Sori's autograph session, there will be no ticket required, meaning it will be free to all attendees.
Click to read more
You will watch a video to read the news
or