Fall 2017 Anime guide: Returning series you must watch out for
Here are some of the recommended anime series that have just returned with new seasons.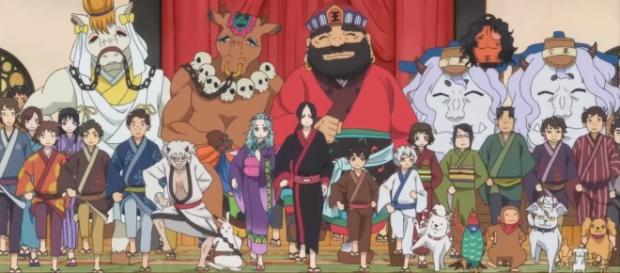 The fall season promised a lot of things and its most anticipated gift was the release of countless television series, including anime adaptations. This year, over 40 new anime series were released in October. Among them are popular titles that are back for a new season.
To fans' delight, several anime titles came back with new installments this month. However, not all returning series are actually worth spending much time on, so here's a list of some of the returning anime titles that fans should definitely check out.
'Hozuki's Coolheadedness'
This supernatural dark comedy, which is also called "Hozuki no Reitetsu," follows the life of a demon ogre named Hozuki. He mans the activities in hell under the supervision of King Enma, who determines what kind of hell the dead will be sent to.
Though this highly acclaimed anime is somehow considered horror by some fans because of its depiction of the Japanese hell, its uncanny portrayal of the brutal sufferings of the dead, and the demons' everyday activities make it a fun watch. The artwork is also drawn beautifully and vivid colors are thrown everywhere, which contrasts the typical image of hell.
It is based on the best-selling manga of the same title created by Natsumi Eguchi. The second season started airing in the first week of October.
'Blood Blockade Battlefront & Beyond'
This anime, which is also known as "Kekkai Sensen" released its second season titled "Kekkai Sensen and Beyond" on October 7. The anime is an adaptation of the manga by Yasuhiro Nightow and both series were well received by fans all around the world that a second season was greenlighted.
The second season continues the follow the battles of a crime-fighting organization called Libra. The anime series takes on an action supernatural genre with characters using magic and fighting paranormal creatures.
'Garo: Vanishing Line'
This original anime series directed by Seong Ho Park and written by Kiyoko Yoshimura is one of the highly recommended titles this season because of its art and story. This isn't exactly a sequel, but rather a new installment in the "Garo: The Animation" franchise that kicked off on October 6.
The story of "Garo: Vanishing Line" takes place in Russell City, which is based in New York City, and follows the story of a man named Sword. In his quest to expose a shadow war, he meets a woman named Sophie, who happens to be searching the same thing as him, but only for a different reason.
'March Comes In Like A Lion'
Otherwise referred to as "3-Gatsu No Lion," this anime series just kicked off its second season on October 14. It's adapted from the manga series created by Chica Umino, who is vastly popular for her other work, "Honey and Clover."
"March Comes in Like A Lion" is a drama-comedy that follows the life of a teenage professional shogi (Japanese chess) player named Rei Kiriyama. He lives alone, but as the story progresses, more major characters are being introduced.
Click to read more
and watch the video
or