Fall 2017 Anime guide: New series you should definitely check out
Here are some of the highly recommended anime series that just premiered this month.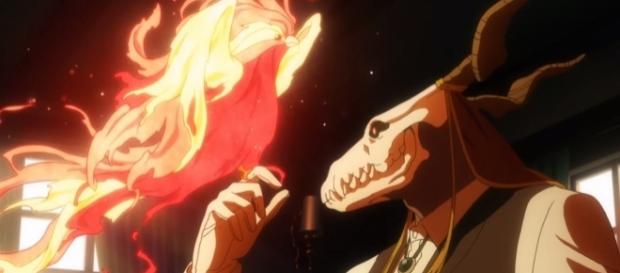 The fall season was welcomed along with the release of more than 40 new anime series, including returning titles. With such a huge list, it's quite understandable to panic over which anime series to watch.
This list consists some of the highly recommended new anime series that just premiered in October. With these recommendations, the choices have been narrowed down to the ones that stood out, saving both time and effort of having to go through every title just to pick which ones are actually worth watching.
'The Ancient Magus's Bride'
This new anime, which is also referred to as "Mahoutsukai no Yome," is adapted from the popular manga series of the same title, which was created by Kore Yamazaki. This anime follows the magical adventures of two main characters named Chise Hatori and Elias Ainsworth.
Their story started when Ainsworth bought Chise from an auction and revealed that his plans for her were to become his apprentice and his bride. These two go on various adventures that develop the story in every episode and the anime series boasts of great artwork.
'Black Clover'
This anime is another series adapted from an ongoing manga, which was created by Yuki Tabata. "Black Clover" is another anime that is set in a magical world, however, it resembles popular anime series such as "Naruto" and "Fairy Tail," which became the biggest factor of why this new title's a rising fan-favorite.
"Black Clover" is centered on two main characters, Asta and Yuno, who were abandoned when they were still babies and grew up together in a small-town church orphanage. In their world, magic is a norm that generally everybody possesses and these two are competing to become the next Wizard King.
The anime's plot is simple, but as mentioned earlier, it is patterned from popular coming-of-age anime series, which makes the watch worthwhile. "Black Clover" takes fans on Asta and Yuno's journey and gradually learn the mysteries behind their identities.
'Juuni Taisen: The Zodiac War'
Otherwise spelled as "Juni Taisen," it is the most popular new anime series this season. The anime boasts of an action-packed and unpredictable story that fans have even labeled it as the new "Game of Thrones."
"Juuni Taisen" revolves around 12 strong mercenaries who are loosely based on the 12 Chinese Zodiac signs. They are pitted against each other in dreadful battle royal that only happens every 12 years.
They are given the liberty to use any means in winning the tournament, which is initially staged in an abandoned city that used to house half a million people.
The anime series was adapted from a 2015 light visual novel illustrated by Hikaru Nakamura and written by Nisio Isin.
Click to read more
You will watch a video to read the news
or