'Dragon Ball Super' spoiler: Goku to face enemy worse than 'God of Destruction'
Goku keeps facing villain after villain but this one is going to be tough to defeat.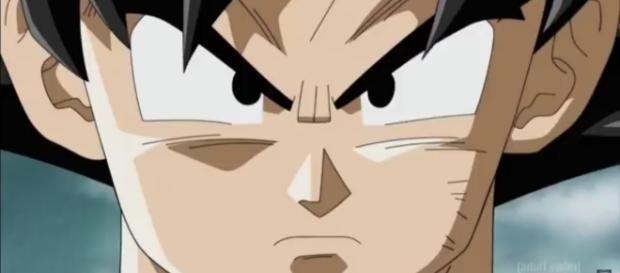 "Dragon Ball Super" is one of the most famous animated shows in the US. The show is going through a lot of twists and turns right now. Fans of "Dragon Ball Super" are ever-grateful to Akira Toriyama for his incredible creation. The legacy, which has been growing for a long time now, is still being continued with just as much vigor. The action-cartoon series airs most Sunday's, but the show skipped this week. The next episode of "Dragon Ball Super" is expected to air on October 8.
Will Goku die in battle with Jiren?
The next episode is expected to be an hour long.
The much-anticipated battle between Goku and Jiren will finally take place in the hour-long episode. Fans have been in awe of Goku since the beginning. The character is basically a super-hero as he is known to face many enemies and defeat them with ease. He is now going to come in direct confrontation with Jiren. According to a report by Den of Geek, this enemy is even worse than the "God Of Destruction" himself. It appears that Goku is going to have a tough time gaining victory over him.
An update on what has happened till now
"Dragon Ball Super" Episode 108 revealed that the Omni-Kings wouldn't stay quiet when the rules of the competition were being broken.
One of the loved characters – Frost – is seen turning rebellious while attacking a specific individual. This is strictly against the rules of the competition. This leads the Omni-Kings to erase the warrior from the Universe altogether. Fans of Frost are utterly disappointed over this. But it has been suggested that Frost might end up making a comeback in the future. The Omni-Kings have been known to destroy universes violating the rules before. They have never, however, eliminated any one character. Therefore, it did come across as a surprise when they announced that they are ridding the Universe of Frost.
Episode 106 details
In Episode 106, Beerus is shown growing restless when the rules of Tournament of Power were being announced. One of the Omni-Kings, Grand Priest Daishinkan, reveals the multiple standings of each character in the competition too. Through this, it is confirmed that two characters are missing. This mysterious absence still requires clarification. Additionally, the final opponent of Goku could be anyone. Rumor has it that Vegeta might be brought back to the universe and the show will conclude with their battle.
Additional information regarding this matter is expected to show up online.
Click to read more
You will watch a video to read the news
or