'Dragon Ball Super' Grand Priest's mind blowing power revealed in the Manga
The Universe Survival Arc of 'Dragon Ball Super' has a list of characters with insane power levels and this includes the Grand Priest Daishinkan.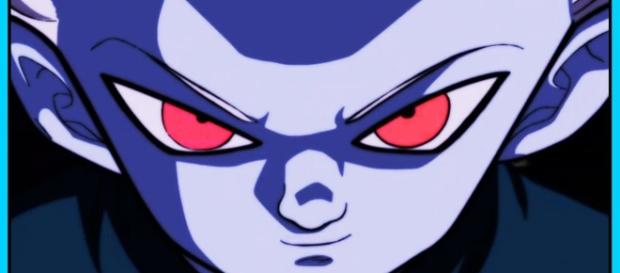 The Universe Survival Arc of "Dragon Ball Super" has a plethora of revelations that stunned the fandom. It introduced a variety of characters with interesting personalities and power levels. Fans witnessed the epic fight between two of the most powerful fighters in the Multiverse-Son Goku and Jiren the Gray. Goku was able to unlock the Ultra-Instinct, which gave him an unexplainable power. Aside from this, it also unveiled Jiren the gray's god-like power level that defeated two strongest and experienced fighters in the Multiverse, Hit, and Goku.
Power levels
Until now, "Dragon Ball Super" has not revealed the power level of Universe 11's Jiren the Gray. However, in the Manga version of the same title, fans were able to learn that the strongest Pride Trooper is stronger than Vermoud, the god of destruction of Universe 11. While the team behind the popular anime series has repeatedly emphasized that the Manga and the anime are not the same in any way, fans are still pleased with the latest revelation. Toppo made the revelation about Jiren's power to the fan-favorite Saiyan of Universe 7.
Aside from Jiren, another character cloaked in mystery is the Grand Priest Daishinkan. Fans have been intrigued by the character's personality and power level. The Grand Priest is considered as one of the top five powerful characters in the Multiverse. He is usually seen calm and observing. However, players, gods of destructions and even the Angels have a high regard for him, they even kneel in reverence to him. Whiz, one of the most powerful angels in the multiverse concedes that his power is no match compared to that of Daishinkan.
Other details
In the recent chapter of the Manga version of the series, Grand Priest Daishinkan was revealed as insanely powerful. To demonstrate the range of his power, he stopped attacks from Beerus and Quitela using his finger. While it is already a general knowledge that the god of destruction is way below the power of the Grand Priest, however, the illustration of stopping powerful attacks using a single finger is great enough for fans to get an idea of how powerful he really is.
Because of his mysterious personality, fans of the popular anime series could not help but speculate on the role of the Grand Priest in the future on the Multiverse and after the Universe Survival Arc.
Some claim that he is evil by nature and a bloody rebellion might happen after the Tournament of Power. Meanwhile, the next episode of "Dragon Ball Super" will air on October 29. It will showcase the fight of Saiyans Goku against Caulifla and Kale.
Click to read more
You will watch a video to read the news
or