'Dragon Ball Super': Goku's new form is Ultra Instinct Omen
'Dragon Bal Super' translator clarified that the new form of Goku should include the word Omen.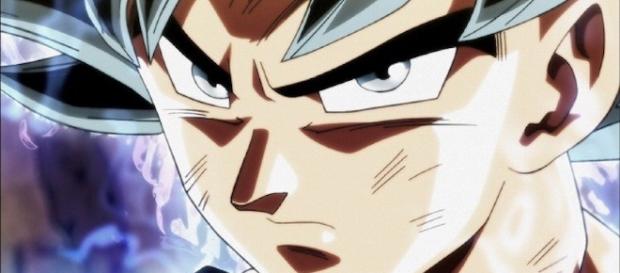 One of the most unforgettable episodes of "Dragon Ball Super" is the hour-long special where Goku first showcased his new form. Episode 109-110 also featured the Saiyan's match with Universe 11's Jiren. However, Goku's new form didn't last long.
Fans are looking forward to the episode when Goku will finally use the ultra instinct form. It is expected that he will have a re-match with Jiren. It is noted that Jiren eliminated Hit from the Tournament of Power and the fighter feels that he is no longer needed in the battle royal.
Goku's new form
According to a Twitter post from "Dragon Ball Super" translator, Todd Blankenship who has the Twitter handle Herms98, the new form of Goku is called Ultra Instinct Omen. This is based on the "Super Dragon Ball Heroes" as it celebrates its 7th-anniversary.
He added that the word Omen should be part of the name. In Japanese, it is read as Kizashi rather than Chou. It appears that the name of Goku's new form is not just Ultra Instinct but it is actually Ultra Instinct Omen. This form allows the Saiyan to fight without thinking and with less movement, which makes him more powerful.
The live stream for the Heroes also revealed that Goku will soon power up to Ultra Instinct Omen. Blankenship also added that even Vegeta has not gotten serious yet. This might mean that Vegeta will also power up in the Tournament of Power.
For what it's worth, as far as DB Heroes is concerned Ultra Instinct Omen is Goku's "new form" (新形態/shin-keitai) pic.twitter.com/eOtLTCkEPU

— Odd Blankenship (@Herms98) October 22, 2017
Toriyama's message
To celebrate the 7th-anniversary of "Super Dragon Ball Heroes," creator Akira Toriyama said that he is happy about the game's anniversary.
He added that kids today know "Dragon Ball" because of this. He also thanked the fans and the developers of the game.
Toriyama said that he is continuously impressed by their work in rolling out characters and stories that evolved in their own way. He also encouraged the developers to continue building up the Heroes dimension for the fans.
Jiren and Goku not yet ready to fight
For now, Jiren is meditating as the warriors he was needed for are already gone. He said those words while looking at Goku.
Goku felt insulted by Jiren's words. The Universe 7 fighter is still recovering from his intense match with Jiren so he is not yet strong enough to fight him. However, he is already facing other fighters.
Once Goku recovers, fans are hoping that his re-match with Jiren will finally happen. But before that, Goku will be fighting other Saiyans from Universe 6. It is featured in episode 112 that Caulifla wants to fight the Universe 7 warrior. The preview for episode 113 also reveals that Kale and Caulifla will work together to defeat Goku.
Click to read more
You will watch a video to read the news
or