'Dragon Ball Super' Goku's new form is the product of a perfected god ki
The much-awaited form of Goku in 'Dragon Ball Super' reveals eyes similar to Zamasu.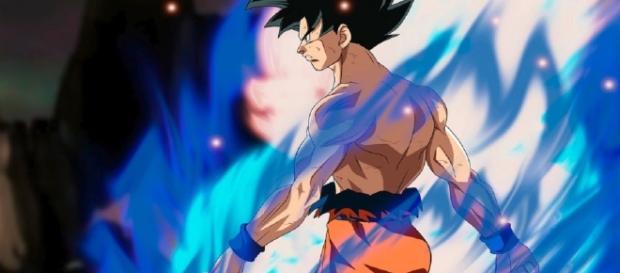 Spoilers and teasers on the upcoming one-hour special of "Dragon Ball Super" reveal that it will showcase the much-awaited new form of Goku. This will be one of the biggest moments in the entire run of the popular anime series. The community is always in a celebratory mood every time the fan-favorite Saiyan reaches another level or achieved a new form. Unfortunately, the team behind the series has not yet revealed the details about this new form. This is one of the reasons why the fandom has numerous speculations on Goku's new form.
God ki perfected
A new theory about the new form of Goku in "Dragon Ball Super" claims that it is still a Super Saiyan God form. According to anime blogger Sohel Moldharia, the god ki that Vegeta and Goku are using in their Super Saiyan God forms is an incomplete version. The writer believes that there is a level beyond the current ki that the Saiyans are using. He claims that Goku might have mastered the perfect way to utilize this god ki and maximize its potential.
The blogger goes further saying that when Goku is shown on his new form his eyes turns to silver. According to this theory, the Saiyan's eyes resemble that of Zamasu.
He believes that since Zamasu is a god, the new form is a Super Saiyan God form with perfected god ki.
Latest trailer
On October 1, Toei Animation released a new episode preview for the upcoming back-to-back episodes that will air on October 8, 2017. It is a one-hour special show that will feature the epic fight between Universe7's Son Goku and Universe11's Jiren the Gray. The two-part event has been hyped by the team behind the anime series and several spoilers and previews were previously released.
The latest trailer, however, revealed the highly anticipated new form of the fan-favorite Saiyan. It shows the massive ball of Genki Dama that Goku attempts to fire towards his opponent. As the finisher, it features the Saiyan's new form in a spectacular display of spellbinding flashes of aura shrouding Goku.
The episode will start on October 8 with only 19 minutes remaining before the Tournament of Power finally ends. As the epic fight highlights the Tournament of Power, fans are being reminded b this trailer that there are many things that will happen in the tournament that will have a massive impact in the Omniverse of "Dragon Ball Super." You can check out the latest episode preview below and see for yourself what Goku's new form looks like.
Click to read more
You will watch a video to read the news
or