'Dragon Ball Super' Gohan will not have a new form in the Tournament of Power
Will Gohan remain a supporting character in the Tournament of Power in 'Dragon Ball Super?'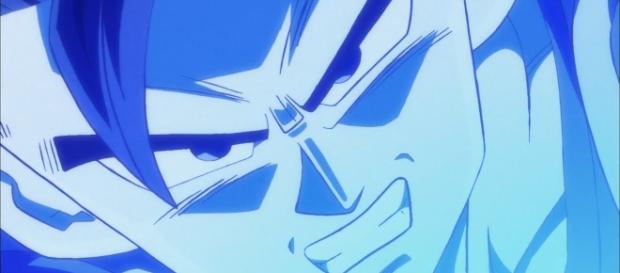 The first half of the Tournament of Power in "Dragon Ball Super" is over. Last weekend, Toei Animation moved on with the second half with an explosive battle from two Super Saiyans—Son Goku and Caulifla. In the entire run of the Tournament of Power, the three Saiyans from Universe 6 have achieved an ascension of power. Cabba reached his Super Saiyan 3 form while fighting the super-high-speed Monna. Kale reached her Berserk form out of sheer jealousy. On the other hand, Caulifla learned to reach her Super Saiyan 2 form from Goku.
The fan-favorite Saiyan also achieved his new powerful form called Ultra-Instinct.
While the Saiyans from Universe 6 are quickly achieving their new forms, fans are wondering if they will see the ascension of power levels from Gohan. It appears that since the start of the tournament, the powerful fighter has not yet showcased his power.
New theory
There are many speculations right now among fans of "Dragon Ball Super" about Gohan. Some think that since his father achieved the Ultra-Instinct form, he will also get his UI soon.
Others argued that he might break through his limits and reach his Ultimate form. Interestingly, a new fan-theory surfaced online dismissing these speculations. According to the theory, the young Saiyan from Universe 7 might just play a supporting role in the Tournament of Power.
On Facebook, a page named The Great Priest shared its thoughts about Gohan and his role in the Tournament of Power. According to the page, after the Buu Saga, the members of Universe 7 trained very hard. On the other hand, Gohan pursued his studies.
During that time, he was giving presentations and lectures.
The claimant believes that since Goku's son has chosen to be a scholar in the past rather than a fighter, he was not able to improve himself physically and mentally as a warrior. The theory argued that fans should not expect that the superstar in "DBZ" will get the same spotlight in the latest anime series.
Other details
During the Z series, the young Gohan had one-of-a-kind training, which resulted in him achieving unbelievable powers at a young age.
Seeing his father die in the hands of the evil Saiyans, the young fighter was motivated to be stronger. While he has unfathomable power within him, he lacks the passion to live the life of a Saiyan warrior. He is uniquely different from his father who had lived and died to train, to fight, and to protect the universe.
While this theory could be possible, Gohan fans are eager to see their favorite scholar get his act together and unleash his unrealized potential. It would be great seeing Gohan go Ultra-Instinct in the Tournament of Power in "Dragon Ball Super."
Click to read more
You will watch a video to read the news
or