'Black Clover' episode 3 recap, spoilers: Journey to becoming a Magic Knight
The new episode of 'Black Clover' reveals Asta and Yuno's latest adventures.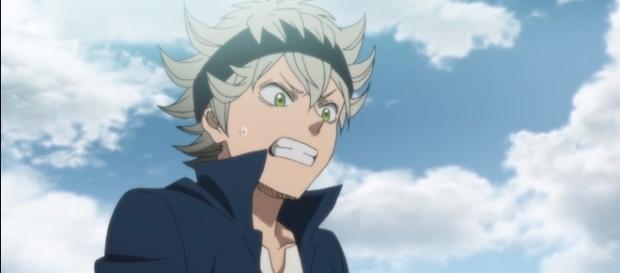 The latest episode of the new anime series "Black Clover" just aired on October 17 and revealed Asta and Yuno's journey to become Magic Knights. The third episode was not as action-packed as it first two episodes, but it still showed the hardships and preparations the boys went through to get to the Royal Capital.
The anime is set in a world of magic, focusing on two central characters, who are both aiming to become the next Wizard King. Recent events revealed that aside from being abandoned together when they were still babies, the fate of these two aspiring mages are intertwined until the end.
The boys' promises
The previous episode of "Black Clover" revisited Asta and Yuno's past, which revealed how the former became the reason why Yuno decided to become stronger.
The two, who are aiming to become the next Wizard King, have acknowledged each other as their rivals.
After Asta managed to defeat Lebuty, who was a former member of the Clover Kingdom's Violet Orca squad of the Magic Knights, the boys wasted no time in training to prepare for the upcoming Magic Knight entrance exams that are set to take place in six months. During their brief encounter with Lebuty, Asta finally acquired his grimoire, which has become a point of interest in the anime.
Despite getting his own grimoire, Asta remains incapable of wielding magic, and his foster family had tried to discourage him countless times, hoping he'd forgo the Magic Knight entrance exams. However, aside from becoming the next Wizard King, Asta also promised his young adoptive brother Nash that he'd prove to him that anyone can become a Magic Knight and even the Wizard King as long as they work hard for it.
Journey to the Royal Capital
Before Asta and Yuno embarked on their long and difficult road to the Royal Capital, the head wizard visited Father and Sister Lily, telling them to make sure that the two young men take the upcoming entrance exams to become part of the Magic Knights. It was revealed that Father was hesitant on letting the kids go and was even sad over the fact that the two boys he raised since they were babies will be leaving their home soon.
After assuring them that the two will somehow make it in the exams as long as they endure it, Father, Sister Lily, and the rest of the children said their goodbyes to Asta and Yuno. The two headed off on foot to the Royal Capital to take the exams.
"Black Clover" episode 4 titled "The Magic Knights Entrance Exam" is set to air next week and it will introduce new characters. These new characters are some of the talented mages who will be taking part in the grueling exams.
Click to read more
and watch the video
or