'Ballroom E Youkoso' episode 15 spoilers: Fujita moves forward with new partner
The latest episode of 'Ballroom E Youkoso' brings Fujita and his new partner in a new world to prepare for the Grand Prix.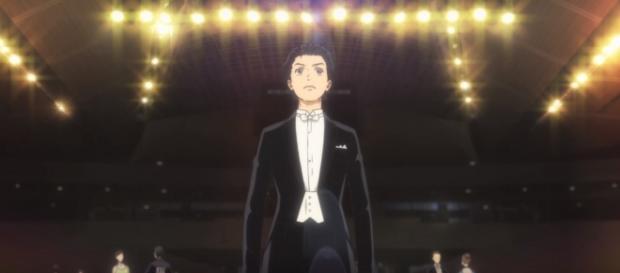 The latest episode of the new anime series, "Ballroom E Youkouso" aired last Sunday and it revealed a whole new world for the main characters. The new episode moved forward with Tatara Fujita transferring to a new dance school and finding a partner the he could finally call his own.
The anime adaptation series, which is also referred to as "Welcome to the Ballroom," made its premiere on July 8 and the first season has been slated to run for 24 episodes. The story focuses on a young boy who has found himself engulfed in the world of competitive ballroom dancing and falling in love with it.
The new partner from h*ll
The main character, Tatara Fujita, has already gone through two partners in the first part of the anime series.
However, these partners namely Shizuku Hanaoka and Mako Akagi were only temporary because they have already paired up with Kiyoharu Hyodo and Gaju Akagi, respectively.
Fujita wanted to pursue competitive ballroom dancing and he wanted to compete alongside Hanaoka and Hyodo in the Grand Prix, but first he had to find someone who would become his long-time dance partner. As if the gods were listening to him, he met someone on the first day of high school.
This someone turned out to Chinatsu Hiyama, who has experience in ballroom dancing. However, she quit early because she couldn't get along with her previous dance partner.
Fujita was somehow able to convince Hiyama into pairing up with him and even ended up joining a novice dance competition so they can rank for the upcoming Grand Prix. However, the two are having difficulty communicating and synchronizing their moves because as it turns out, Fujita doesn't know how to lead while Hiyama doesn't know how to follow.
Tatara Fujita finds a new teacher
In "Ballroom E Youkoso" episode 15, Fujita finally decided that he had to look for a dance studio that can help him and Hiyama develop into a great dance couple. He was hesitant to leave his current school, but because Kaname Sengoku has started competing again, there was no one competent enough who can coach competition dancers so Fujita was advised to find a new studio.
After Sengoku's blessing and consideration, Fujita and Hiyama transferred to Hyodo's dance studio, where his mom coaches. According to Sengoku, Hyodo's mother is a renowned figure in the world of competitive ballroom dancing and he couldn't think of anyone better to coach his old students.
Fujita and Hiyama have set aside their differences and both are starting to learn how to lead and follow, respectively, under the supervision of Hyodo's mother.
However, the latest preview revealed the two young pair suddenly disobeying their dance coach to heada out and join the Grand Prix even though they weren't ready yet.
Click to read more
and watch the video
or