Three exciting new anime debuting in the Fall 2017 season
With every season, comes the launch of a slew of brand spanking new titles which might or might not be worth our time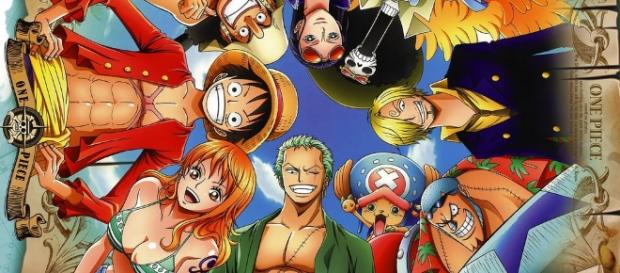 While long running anime like "One Piece" and "Detective Conan" continue to release one episode after another, slowly marching towards that elusive 1000th episode and beyond, a few hopeful new titles will be making their debut in October.
Each new season sees a huge selection of new shows, so it can be genuinely challenging keeping up with what is worth watching. Obviously, this all depends on your personal tastes, so we recommend taking a quick look at the Fall 2017 anime schedule to see if anything captures your eye.
For this article, we will include a few debuting series which have us excited. As none of these shows have started yet, this is all based on the snippets of released details and the studio's track record.
'Black Cover'
At first, "Black Cover's" premise brings to mind popular anime like "Blue Exorcist" and "Owari No Seraph." After being abandoned at the same church as children, Asta and Yuno developed a brotherly and competitive bond to see which one of them will rise to the position of Emperor Magus first.
Set in a world where everything is controlled by magic, Yuno shows an incredible magical potential while Asta does not. The title refers to the Grimoires given to teenagers when they are ready to venture out into the world.
"Black Cover" promises to be an action packed adventure, with a decent amount of comedy sprinkled in for added effect. As Studio Pierrot is handling its production, it is safe to expect some smooth animation and impressive visuals.
'Dies Irae'
"Dies Irae" earned its place on this list due to the fantastic visual novel it is adapting.
The World War II storyline is unique, engaging, and constantly surprising. The long game includes a deep cast and some great world building. It felt like it was made to be on the TV screen, so it was not surprising when an anime adaptation was announced.
The plot follows Ren Fuji, who spends his days in the hospital suffering from graphic dreams depicting vicious murderers on the unit for victims. As to not accidentally give away any spoilers, this is a series which mixes action, super powers, and a historical setting.
'INUYASHIKI'
Superhero shows are a dime a dozen, but "Inuyashiki" establishes itself as one of a kind immediately. The protagonist is not your typical pretty boy angst teen, but a 58-year-old man suffering from terminal cancer.
After a bizarre incident, he ends up receiving superpowers and faces off against an out of control teenager who also was affected. This is not advertised as a comedy, so do not go in expecting humor at the expense of the main character. This is an action sci-fi with a heavy focus on drama.