Three anime series returning for the Fall 2017 season
With the summer season slowly coming to a close, it is time to look ahead and see what is worth watching next season.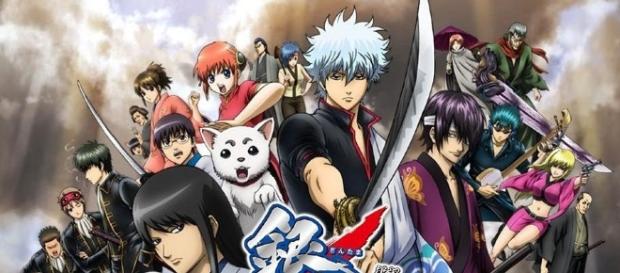 The anime summer season is almost at an end, so we figured there is no time like the present to take a quick look at which series are making a come back in the Fall lineup.
This article will focus only on series coming back for a new season, and not new projects. There is actually a huge amount of returning anime next month, so picking out just three is no easy task.
'Gintama.'
Well, obviously, this one was going to be included. "Gintama" returns for its sixth and possibly, final season. The hilarious action-comedy dropped most of its humor in the previous season, shifting focus to the advancing plot and brutal action scenes.
There were still a few genuinely funny moments since it was still "Gintama," but the tone was definitely a departure.
Still, we cannot help but get a bit excited whenever a new season is announced, especially with the end in sight. It has not been confirmed how long the new series will be, but we are hoping for more than 12 episodes.
'Shokugeki no Souma: San no Sara'
"Food Wars" returns for some more ecchi filled comedic shenanigans. The cooking anime was a surprise hit when it first debuted, as it offered a unique experience that no other airing show could really match.
The second season, which shifted to a more typical tournament arc, developed the cast well and set up the stage for an explosive third season.
"Shokugeki No Souma: San no Sara" is an easy enough show to binge watch, as there are not too many episodes and the story moves along at a reasonable pace. Unlike "Gintama," which has been going on forever, someone could easily catch up to "Food Wars" before the new season launches on October 4.
'Osomatsu-san 2'
Another great comedy series makes a return this fall, with "Osomatsu-san 2." For those who never had the pleasure of watching the first season, the best way to describe this insane parody series about six crazy brothers is to think of it as the anime version of "Family Guy," but done well.
Developed by Studio Pierrot, the animation is simplistic but oddly expressive, with the slice-of-life stories often going down bizarre and borderline disgusting paths which no sane person would ever even consider. Yet, this acid trip of a comedy works best when incorporating small emotional moments in this larger than life comedic sequences. The brothers are not necessarily likable, but they are entertaining and relatable. Each one has easily identifiable traits, that makes them somewhat relatable.