'One Punch Man' moves out of Madhouse
A production catastrophe has befallen the series. What will happen to Season 2 now?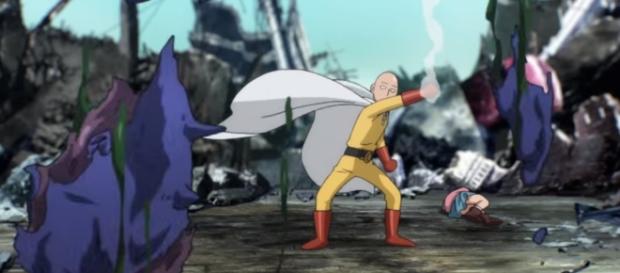 "One Punch Man" is one of the highly anticipated games this year. Although the anime hasn't announced its release date yet, many fans are eagerly awaiting even just a tiny bit of news from its studio, Madhouse. Everybody is excited to see the "caped-baldy" again on the small screen.
However, it seems like the recent news from Japan isn't making fans happy. Rather than giving people a concrete release date, a bad production issue has happened. Here's what went down.
From Madhouse to J.C. Staff
This week, news came from Twitter that the anime adaptation of "One Punch Man" will move out of its current studio to a new one.
This means that from Madhouse, the anime production will move to another company called J.C. Staff. This massive move will drastically change "One Punch Man" season 2, as the entire production crew will be replaced by a new one.
The second season will now be fully overseen by J.C. Staff. The direction will go from Shingo Natsume to Chikara Sakurai. The only members of the original staff coming back are Tomohiro Suzuki for the series composition, and Chikashi Kubota for the anime's character design.
When it comes to casting, everything is the same, with the original voice actors coming back for season 2. Makoto Furukawa will return as Saitama and Kaito Ishikawa will come back as Genos.
Fans react
This sudden move by the animation crew caused a lot of fans to react. Many are shocked and disappointed by this move. After all, Madhouse's animation for "One Punch Man" was just beautiful. However, what fans really mourned for is the replacement of Shingo Natsume as director.
According to these fans, what Shingo Natsume and his band of freelance animators did to the adaptation is what made series into a class of its own.
The action-packed scenes was beautifully animated with full-on details. Back then,when the series was still starting, a lot of people even assumed that the production had a lot of money, although it was later revealed that everything was just the animators' skills.
Although Chikara Sakurai has his own style and has a good background in directing action scenes; many fans are still concerned. Fans are worried that "One Punch Man" season 2 will lose that certain high-quality vibe it used to have. The quality fast-paced action scenes might be gone in the next season.
Whatever happens after this new development, fans should hope for the best. Sakurai has made his name in anime directing and has previously worked for series like "Naruto" and "The Sky Crawlers." Hopefully, the new team will make a good series continuation in "One Punch Man" season 2.