'One Punch Man:' JC Staff takes over season 2 alongside a new director
News came out that 'One Punch Man's' next season will be helmed by a new director and a new studio.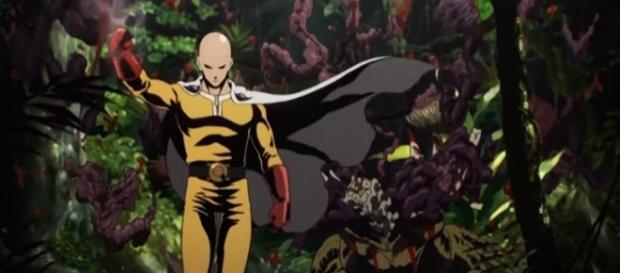 Fans of the parody laden anime of "One Punch Man" (OPM) have been waiting for some news about the show's sophomore season. News broke out that the anime's next installment will be switching studios and will be manned by a new staff and director.
Studio switcheroo
The news is the current talk among fans and anime forum sites. According to a post on "OPM's" official website, the second installment of "One Punch Man" will be under the wings of Jc Staff and will be helmed by Chikara Sakurai. This latest development with the anime series has stirred mixed reactions among the fandom.
The majority of "One Punch Man" stalwarts are quite disappointed about it considering the work done by the show's previous studio – Madhouse. The anime's first season was without a doubt hyped up and was masterfully done. However, anime buffs know for a fac,t that it's not Madhouse's penchant to do second seasons for shows. Chikara Sakurai (a.k.a. Sakurai Goodman) will be replacing "OPM's" first season director, Shingo Natsume, who has worked on shows like "Full Metal Alchemist: Brotherhood," "Gurren Lagann," "Naruto: Shippuden," and several "Doraemon" feature films.
Still in good hands
Chikara-san, on the other hand, is as decorated as Shingo-san. The director took part in the production of numerous anime series and movies which include "Ghost in the Shell: Stand Alone Complex," "Mobile Suit Gundam Seed," "Naruto," and "Naruto Shippuden."
The voice actors in season 1 will be tapped once again for "One Punch Man" Season 2. Shin Furukawa will still voice act for saitama who is the main protagonist of the show, alongside Ishikawa Toshinin who voiced the cyborg Genos. S-class heroes - Silver Fang (Bang) and Atomic Samurai (Kamikaze) - will be voiced by Kazuhiro Yamaji and Kenjiro Tsuda respectively.
Plausible theories
Fans have been speculating for a long time as to who Saitama's formidable opponent will be in the show's upcoming season. One of the fan theories suggests that either Lord Boros or Garou might make a comeback in the next installment. However, neither of their names were posted in the season 2's roster of characters. There were also rumors of Saitama losing his insane strength, while some believe that one of his nemesis might discover his weakness.
"One Punch Man's" audio drama dubbed "CD Drama & Song" will go on sale on September 27, while its second volume is slated to be released on December 20.
Check out a video about the anime here:
One Punch Man TV Anime S2 will be directed by Chikara Sakurai. Animation production by J.C. Staff https://t.co/vApWmQ9EsX pic.twitter.com/Uinu3X7YBi

— moetron | pKjd (@pKjd) September 25, 2017