'One Picee:' Oda planned on ending the manga for 'getting too popular'
Famed 'One Piece' creator Eiichiro Oda has planned on pulling the plug on the manga series.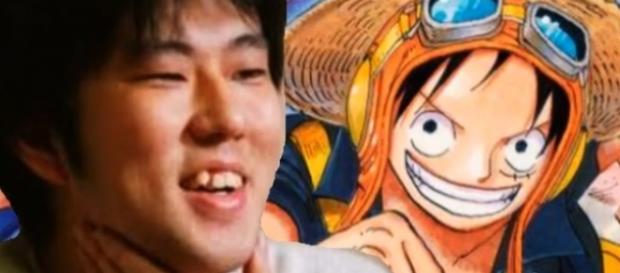 2017 marks the 20th anniversary of "One Piece" and a lot has been lined up in celebration of the franchise. In line with this, Jump's editor has revealed some details about the future of the series including its creator's plans.
Chit chat with the editor
A Malaysia-based "One Piece" fan site (Budakgetah.com) recently sat down with Jump's Editor Hiroyuki Nakano as they talked about the manga including what the franchise is in store for the fans. When asked as to how long the series would last, Nakano's response was quite surprising to most fans.
Jump Editor In Chief Hiroyuki Nakano did an interview discussing how long One Piece will continue and much more. https://t.co/caozw7i2IT pic.twitter.com/wEInQws1JM

— YonkouProductions (@YonkouProd) September 4, 2017
Planning way ahead
Per the interview, the editor revealed that "One Piece" Mangaka Eiichiro Oda had planned on ending the manga for reasons that it is getting too popular. However, it may well seem that Oda is way over that thought as Nakano assured the fandom that Luffy's adventure still has a long way to go.
The editor added that whenever someone asks them as to when the series would end, they can only answer it by "not sure." Nakano also pointed out that as early as now, their team is already planning for the manga's 30th anniversary.
Nakano was also asked as to whether "One Piece's" ending has already been decided by Oda. He replied that the mangaka already has an idea on how Luffy's adventure would end. However, no one from his staff knows what Oda has cooked up for the manga's last hurrah as Nakano stated that it's still inside the mangaka's head.
Fans might remember some years ago that Oda already revealed "One Piece's" ending to one of its faithfuls (Hinati Fujinami) as part of his dying wish. It all happened closed doors and by the time it was done, both Oda and the fan came out teary eyed as the kid was heard saying "beautiful."
Luffy as history teacher
Meanwhile, both "Luffy" and "Son Goku" will be part of a TV special in Japan dubbed "FNS 27-Hour TV." The marathon program is an annual TV affair that has been around for a couple of decades now as it features Japan's rich history.
It is said that Luffy will be showcasing the country's "Warring States" period while Kid Trunks and Goten are slated to feature the Yayoi period. Other notable anime characters that took part in the upcoming TV special include KochiKame's Ryo and Chibi Maruko-chan.
The upcoming TV special will air on the 9th and will bump off "Dragon Ball Super" from its timeslot. "One Piece" will also have a one-hour TV special on the first week of October and is believed to be in collaboration with "Dragon Ball Super." Check out a video about the anime here:
Click to read more
You will watch a video to read the news
or