'Kimi no Na wa' anime film to have a Hollywood live-action remake
'Your Name' anime movie will be turned into a live-action movie by Paramount Pictures and Bad Robot Productions.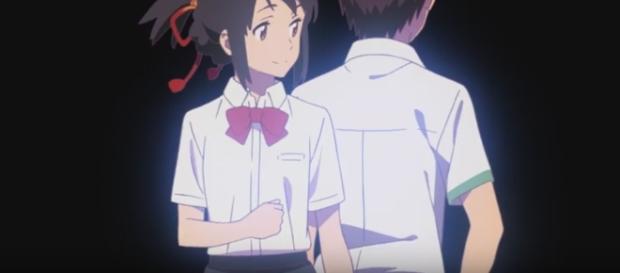 The Japanese anime drama film by Makoto Shinkai "Kimi no Na wa" received great reviews when it hit the cinemas back in 2016. It was based on a novel with the same title also written by Makoto Shinkai. The story revolves around a girl in rural Japan and a boy in Tokyo who swapped bodies. The film received positive feedback from critics who liked the emotional impact of the film. Because of its fame, it became the fourth-highest grossing film of all time in Japan and the fourth-highest grossing non-English film worldwide.
Who is behind the live-action adaptation?
The live-action adaptation is a collaboration between the original producers and Paramount Pictures. J.J Abrams and Lindsey Weber from Bad Robot Productions will be with the original producer Genki Kawamura to produce the film. The script will be written by Eric Heisserer who is an Academy Award-nominated screenwriter known for his work in the films "Arrival" and "Final Destination 5." According to the Anime News Network, the original producer, Genki Kawamura, is excited to work with the Hollywood team and thought that it was just a dream at first.
He also said that he can think of no better team to take on the live-action adaptation than the current team they will be working with, which is Bad Robot Production and Eric Heisserer.
How are fans reacting?
Fans are conflicted about the news and most of them are against it. As with other live-action remakes that hit the screen, sometimes the essence of the anime film is not captured and fans are worried. Some even went as far as 'booing' the decision. Other fans are hoping that the film will turn out to be good, as it is already highly acclaimed.
Fingers are crossed over how the film will turn out, especially when it comes to casting.
Some fans mentioned the previous live-action remakes like "Dragonball" and "Death Note" that were not really popular with anime enthusiasts. There are some people who defended the decision to make a live-action movie and said that people should not jump to conclusions especially if they have not seen the finished film yet.
Nonetheless, any outcome with the live-action movie will not affect how the anime film has become one of the most popular anime films in Japan and other countries.
That remains a fact and although it will be hard to match the track record of the original film, it is still worth a try. Hopefully, the live-action movie can deliver the story to the viewers and inspire emotions as its animated counterpart has.
No....this will be worse than the amerikan Deathnote and Dragonball

— Geizi (@outletpodcast) September 28, 2017
Funny how these people bitch about something they haven't seen yet...

— Chris (@stagefrightx) September 28, 2017
WHY😭😭😭😭
i remember death note and i'm afraid
Worst news of the day...
Ill bet it become terrible....😭😭

— ハイゼンベルグ (@rbt_Fr4nc1S) September 28, 2017