'Dragon Ball Super' spoilers: Secret behind Goku's new transformation
All the fans are itching to see Universe 11's Jiren clash with Goku and the Saiyan's new and epic transformation.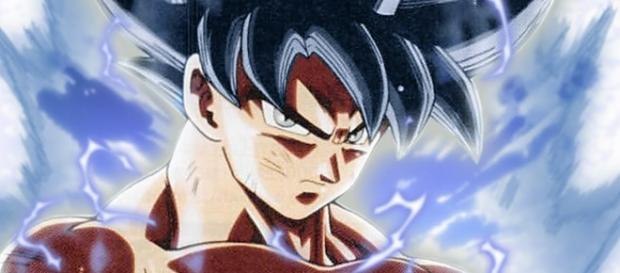 "Dragon Ball Super" has already set the countdown to the most awaited climax of the Tournament of Power. After a short break this week, the show will bring an all-out action episode with the special one-hour episode that will feature the battle of Goku and Jiren. Furthermore, another extra present is included in the package because Goku's highly anticipated New Transformation will be unleashed in the climactic fight. However, our hero's new power will come with a price as show makers teased that a 'terrible' plot twist is bound to happen.
Goku's shocking power
For months, the folks behind the show continuously teased fans with Goku's epic and brand new power up. Additionally, there are a lot of rumors and theories that emerged because of the fan's creativity and imagination. With the big event fast approaching, show makers gave the fans another hint that will surely be mind-blowing.
Last one, I swear. Take a shot for ever use of the word "super" (please don't actually do that). pic.twitter.com/PG6Kyph90D

— Todd Blankenship (@Herms98) September 22, 2017
According to Comic Book, a magazine article that featured the series, we will witness a never before seen transformation in the history of "Dragon Ball" franchise.
Additionally, a close-up visual of Goku's poster was featured, and it focused on our hero's eye. The topless Saiyan is looking dangerous with his eyes narrowed down, and the most striking thing is the color of his eyes which glowed with a pale silver tint.
Throughout his numerous fights and adventures, Goku had a lot of different transformations, but none of them gave him prominent silver irises. So far, Goku has his back irises for his base form, green for the Super Saiyan forms, red for Super Saiyan God and finally blue for his Super Saiyan Blue transformation. Furthermore, the teaser advised us to pay attention to his eyes after mentioning a new technique into operation.
Will Goku have a Naruto-esque ocular technique?
'Terrible' plot twist
Goku's back is serious business. pic.twitter.com/awdIBsgj7d

— Todd Blankenship (@Herms98) July 20, 2017
The fandom is definitely hyped for Goku to reach his new and unnamed transformation but new adverts in Japan reiterated that Goku's massive power would come with a 'terrible' price. Over in Twitter translators shared their insights to fans as to what the promo means. According to Todd Blankenship, the direct translation of the Japanese characters in the promo is "something terrible is going to happen," but it can also mean unexpected.
Blankenship added that the statement in the promo is vague, but the one thing for sure is something extreme will happen to Goku.
As of now, it's hard to come by with official facts, and we don't know when this 'terrible' event will take place. It may be before the battle with Jiren, in the actual fight or after the clash. For now, let's just wait and see for ourselves on what will happen to Goku in the upcoming episode of "Dragon Ball Super" on October 8.