'Dragon Ball Super:' reasons why Goku always outshines Vegeta
A revelation from one of the writers of 'Dragon Ball Super' tells us why Vegeta always loses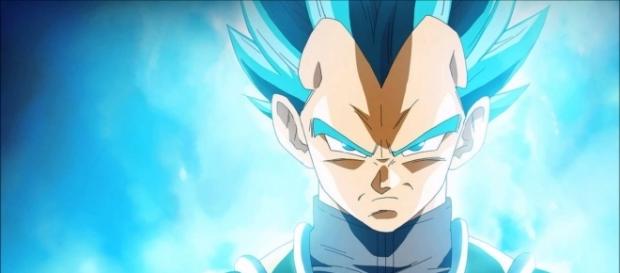 "Dragon Ball Super" is a fun and exciting anime series with interesting characters and a massive fanbase. There fans who love Goku and those who are loyal to Vegeta. There are others who like Gohan more than his father and Trunks more than the Prince of Saiyans.
In the anime series, including its other installments, it is interesting that Vegeta always loses. The Prince of Saiyan is always outshined by the Saiyan Goku. There was never an instance where Vegeta has surpassed Goku. Fortunately, one of the writers has now revealed the reason why.
What the team has in mind
There are many speculations and opinions from fans on why Vegeta has never outshone the ordinary Saiyan Goku in the series. In one of the previous interviews with an old screenwriter of the series, we got the real answer. According to the screenwriter, they intentionally lowered Vegeta's character, making him proud and pitiful at the same time. The writer added that the team wanted Goku to will all the time.
In a different interview with anime creator Akira Toriyama, it was revealed that he took everything that he did not like in a particular character and put them all into Vegeta. This alone is a massive revelation and explains a lot about why the character has never really achieved much in the entire series.
Support characters
The writer and the creator have now given the fans a few ideas on why the fan-favorite character is always shafted. Another significant reason could be his role as a character. In the previous interviews with Akira Toriyama, he would always say that he intended for Gohan to replace Goku as the superstar of the popular anime series.
This means the main character is always Goku or Gohan. This also implies that all other characters in the series are just support. Whether in movies, games or in real-life, support characters are intended to back the main character. Intentionally, they are not made to outshine or surpass the hero of the story. The same goes for Vegeta.
Spotlight
In the current installment of the series dubbed as "Dragon Ball Super," there are several instances where the Prince of Saiyan was given the spotlight. Fans are looking forward to that in one of the episodes as the character would be given a role with a defining impact in the entire Arc.
If we base things on the recently leaked provisional titles, it seems that the most requested break for the Prince will happen this October. Episode 112 of "Dragon Ball Super" is titled "Vegeta's Resolve."