'Dragon Ball Super' provisional titles for episodes 111,112, & 113 leaked
New information about upcoming episodes of 'Dragon Ball Super' is now available including each episode's provisional titles.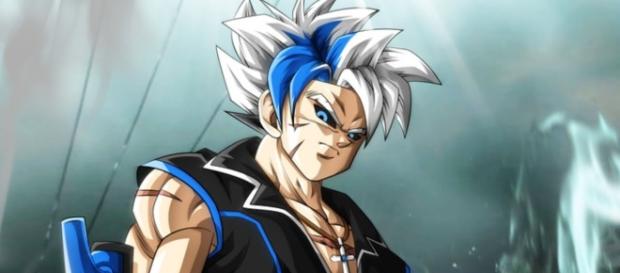 New details about the upcoming episodes of "Dragon Ball Super" are now available. The latest leak provides spoilers and provisional titles of the episodes that will air during the month of October. With the imminent battle between Goku and Jiren The Gray taking place several days from now, fans are starting to wonder what would happen after the pinnacle of the Tournament of Power is aired.
Fortunately, other fans of the popular anime series in Japan were able to secure us with new information from a popular Japanese publication.
New details for the upcoming episodes include provisional titles for episodes 111, 112, and 113.
Episode 111
On October 15, Episode 111 of "Dragon Ball Super" titled "Hit vs. Jiren" will air. While there are no spoilers that are included in this weeks set of leaks, the provisional title seems to be a giveaway already. With Goku fighting Jiren the Gray in episodes 109 and 110, two possible things happened in their battle.
It is possible that Goku will be defeated which could be the reason why in the succeeding episode, his opponent is fighting against Universe 6's Hit.
It is also possible that Goku and Jiren's fight was interrupted by Hit. In a past episode of the anime series, Hit was almost defeated by Dyspo and Kunsi.
However, seeing that the opponent is not fighting fair, Goku joined the battle and helped Hit. The Universe 6 Assassin was able to defeat Kunsi, and when he was about to leave, he told Goku that his effort was unnecessary. Hit, however, showed his appreciation to the help extended to him.
Most likely, Hit returned the favor and helped Goku. But this assumption will just lead to further questions like what has happened to the fan-favorite Super Saiyan in episode 110? Was Jiren really that powerful to have withstood even the Spirit Bomb? Was Goku's new form not enough to defeat him?
Vegeta's resolve
On October 22, fans will see the Prince of Saiyan stealing the spotlight in Episode 112 which is titled "Vegeta's Resolve." The term resolve has a lot of meaning; it could mean decision, resolution or commitment. The title suggests a lot of questions rather than answers.
What is it that is triggering the Prince of Saiyan to make up his mind? Is he batting out of the Tournament of Power?
Last episode for the month
Finally, on October 29, Episode 113 is scheduled to air. The episode is titled "Fighting Maniac Saiyan Battle." If we base the title's analysis on the current stats in the Tournament of Power, several fighters could be linked to this episode. There are only two universes in the tournament that have Saiyans--Universe 6 and 7.
Right now, all the Saiyans are still in the arena, which means that they are all going to be in this episode assuming none gets eliminated in episodes 108, 109,110,111, and 112.
The popular guess could be Kale against Gohan, Goku against Kale or Vegeta against Kale. It is also possible to see Caulifla fighting against the Saiyans of Universe 7.
For now, these titles are still provisional and like the previous ones, are subject to change. The action is getting more intense as "Dragon Ball Super" continues.
Click to read more
and watch the video
or