'Dragon Ball FighterZ' adds Android 21, a new female character made by Toriyama
Android 21, a new female character designed by Akira Toriyama is confirmed as a playable character in 'Dragon Ball FighterZ.'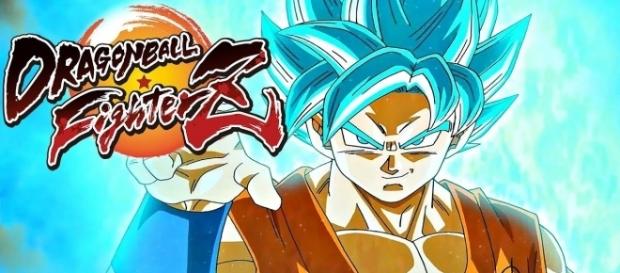 New details about the much-awaited 2.5D fighting game, "Dragon Ball FighterZ" surfaced this week. A new female character designed by the creator of the popular manga and anime series, Akira Toriyama is now confirmed to be one of the playable characters in the fighting title. Classic Z warriors like Yamcha and Tien Shinhan are additional playable characters that players can use in the game.
A few days ago, the publisher released a new trailer featuring the abilities and powers of supervillain Freiza.
Goku's trailer was also launched several days ago. It appears that Bandai Namco Entertainment is slowly trickling details about the fighting game with its release fast approaching.
New female character
Popular leaker Ryokutya2089 disclosed today that a new female character originally designed by Akira Toriyama will be one of the playable characters in "Dragon Ball FighterZ." Dubbed the Android 21, this mysterious fighter will debut in the highly anticipated 2.5D fighting title. According to the leaker, Android 21 is a "busty scientist with a long bushy hair and sports glasses." So far, the actress behind her voice is still unknown. The new female character will most likely appear in the story mode of the game that will center on Android 16.
Z Warriors
Aside from the new female character, Bandai Namco Entertainment also confirmed that iconic Z Warriors Tien Shinhan and Yamcha will also be playable characters in the game. In addition, according to Silicone Era, the cute and lovable classic Z character Chaozu will be in the fighting title as an "assist" character.
Closed Beta and other details
Meanwhile, the Closed Beta for the 2.5D fighting title is now ongoing. Some players have been given the opportunity to test the game. For those who were not fortunate enough to get participate in the Closed Beta, another Beta will be launched in January 2018.
Those who have already pre-order the game will be able to play the Beta as one of the bonuses. That is on top of the early unlocks for a couple of iconic characters, SSGSS Goku and SSGSS Vegeta. Those who pre-order will also get a couple of exclusive lobby avatars.
You can check out the latest trailer of Frieza below. The trailer showcases the super villain's moves and techniques. One of his signature moves shown in the video is the Death Ball. Fans are looking forward to seeing Freiza's Golden form in the upcoming game.
"Dragon Ball FighterZ" is scheduled to release in February 2018. The 2.5D fighting title will be playable on PlayStation 4, Xbox One, and PC.