'Boruto: Naruto Next Generations' spoilers: field trip to Hidden Mist Village
The latest episode of 'Boruto: Naruto Next Generations' sails off to another whole new arc and adventure for the young ninjas.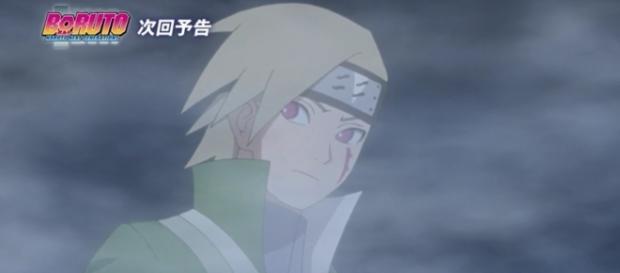 The latest episode of the animated adaptation of "Boruto: Naruto Next Generations" has just aired and it features Boruto Uzumaki, Sarada Uchiha, and the rest of the gang in a whole new adventure. After presenting the "Naruto Gaiden" segments from the manga, the anime finally moves on to a new arc, featuring a broader horizon for the young aspiring ninjas.
The new arc, which is called the Field Trip Arc, kicked off in the previous episode with Hokage Naruto Uzumaki proposing a bigger field trip for the academy.
Boruto and his classmates headed for the Land of Water, which is also referred to as the Land of Mist, and docked at the Hidden Mist Village. The young students from the Hidden Leaf Village are surprised to see what was waiting for them.
The new Land of Water
Before the young ninjas embarked on their long trip to the Land of Water, they had assumptions that they were heading to a rural place because of the stories they've heard. Aside from the misconceptions, Iwabe Yuino reminded his classmates that the Hidden Mist Village used to be called the Village of the Bloody Mist because of their horrible and barbaric history.
However, as they make their way to the Land of Water, they realized that the stories were definitely things of the past because a new and modern country greeted them. The Land of Water has developed their place even better than the Land of Fire that it impressed both the visiting students and their teachers.
The Mizukage's successor
In "Boruto: Naruto Next Generations" episode 26, Boruto, who was elected to be the class leader for the field trip, and his classmates, were ushered immediately to the office of the new leader of the Land of Water after they met up with their local guide named Kagura Karatachi. Kagura turned out to be someone who was young as Boruto and became an instant hit with most of the girls in the latter's class.
Chojuro has become the sixth Mizukage and he is one of the last generation of the Hidden Mist Village's Seven Ninja Swordsmen of the Mist. After his meeting with the Hidden Leaf Village students, he reminded Kagura that he has been chosen to inherit his sword. Mei, who was the fifth Mizukage also had high hopes for Kagura to become the next Mizukage.
Boruto, Sarada, and the rest of the gang have become aware of the adults' plans for Kagura, but they've also realized that Kagura's hesitant because he wasn't confident that he was worthy of inheriting such honors.
One of the highlights of the recent episode was a friendly duel between Boruto and Kagura, wherein the latter eventually came out victorious because of his experience and skills.
Click to read more
You will watch a video to read the news
or