'Boruto: Naruto Next Generations' Episode 25 preview trailer: The field trip
Boruto and other kids are set to go on an academy trip in the new episode of the show.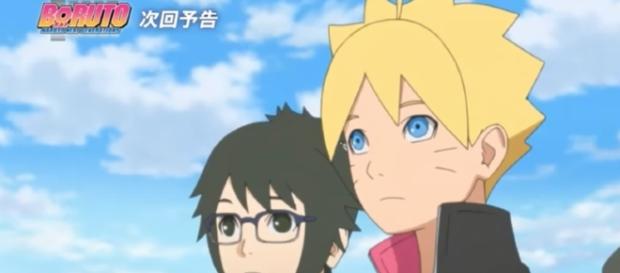 The promo trailer for "Boruto: Naruto Next Generations" Season 1, Episode 25 was released on September 13, 2017. The kids are traveling outside the village as they are on a Field Trip. But, will this journey turn out to be an adventurous one?
Warning: This article contains spoilers from the upcoming episode of the anime series.
Official promo trailer – Episode 25
In the preview trailer, Boruto and other students from the academy are on a cruise ship as they are heading to the Land Of Water for a school trip. "Since we have started our field trip out of the village, I want you all to be very careful. The Land of Water in the Village Hidden in the Mist, huh? Nothing good comes to mind, are we going to be okay? If something does happen, consider the field trip canceled immediately." Meanwhile, Boruto has his plans in place. He states in the trailer that the place is weird, but he is ready to stir things up.
What will Boruto do in the new installment?
Official synopsis
According to the summary, Boruto and other kids visit the Hidden Mist Village in the Land of Water. They are on a field trip. The village is lively, Boruto is surprised when he learns from his journey guide named Kagura that the community was once called The Village of the Bloody Mist. Presently, few ninjas who cannot stand the current state of affairs in the village might revolt. What will happen when Boruto and others train in the village? Will they go up against the dissatisfied ninjas?
Boruto is known for inviting troubles. In the previous episode of the anime series, he decides to create a masterpiece on the revered Hokage monument.
Supposedly, he is not a fan of Hokage and calls the visiting Five Kage as old and stupid. But, Sarada has profound respect for Hokage, and she aims to become one in the future. When she learns that Boruto plans to paint graffiti on the monument, she confronts him.
Sarada and Boruto end up fighting against each other. Meanwhile, Naruto meets the Five Kage at the summit, and during a private meet, he tells them about a new threat to the shinobi world. He tells them that the new generation of fighters must get ready to face the new enemy as the threat is for real. But, the Five Kage are skeptical about the abilities of the new generation.
Watch the latest "Boruto: Naruto Next Generations" Season 1 episodes online via Crunchyroll and FUNimation on Wednesdays.
The episode will air with English subtitles. Fans in Japan can catch the installment on TV Tokyo.
Click to read more
and watch the video
or