'Boruto: Naruto Next Generations' Episode 24 Preview: The Five Kage summit
Boruto and Sarada spar in the latest installment of the anime series based on Boruto's life.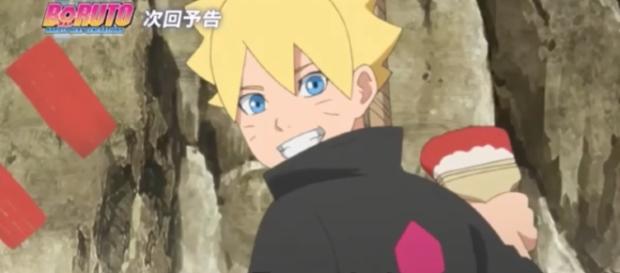 A new arc begins in "Boruto: Naruto Next Generations" Season 1 as the series focuses on Boruto's mischief in this week's installment. He is armed with a paint brush and wants to color the Hokage monument. But, the security is stricter. Will Boruto succeed in his plan? Warning: This article contains spoilers from the new episode.
Official Episode 24 spoilers
Installment 24 of the series shows the arrival of Five Kage in the Hidden Leaf village. The village is lively as the villagers are ready to welcome the summit. Naruto is also a part of the summit with the Five Kage. Meanwhile, Boruto is on top of the Hokage monument and he wants to paint it. Also, in the episode, Boruto ridicules Sarada when he learns that she is training to become a Hokage. Later, they end up sparring.
Episode 23 recap
This episode marked the conclusion of the family arc revolving around Sasuke, Sarada and Sakura's lives. In the episode, Sakura is held by Shin, who believes that he will revive Akatsuki's ultimate desire and Sakura is required for her Uchiha blood. Meanwhile, Sarada wants to rescue her mother Sakura from Shin and his evil clones.
Sarada, Sasuke, Naruto, and Cho-Cho set out on this mission to Shin's cave. As soon as they reach it, they are attacked by Shin's clones who are ordered to kill any intruder. But, Sarada manages to get inside the hideout. Naruto tells Sasuke to follow her while he tackles the clones. Elsewhere, Sakura has attacked Shin, but the latter manages to injure her.
He is ready to kill her, but Sasuke arrives and saves her from the impending attack that could have resulted in her death.
Sasuke and Sarada fight together against Shin and Sarada is surprised to witness the perfectly coordinated attacks. Sasuke is ready to strike off Shin but one of the clones gets in the way and Shin manages to spear them. Sakura is shocked to witness the barbaric killing of the clone. Later, in the episode, the clones arrive and kill Shin. Towards the end of the installment, Sarada finally finds out about her real mother who is Sakura. The beautiful reunion of the family concluded the arc.
Where to watch episode 24 online
Fans can watch the upcoming "Boruto: Naruto Next Generations" Season 1 episode online via live stream on Crunchyroll and FUNimation.
The episode will air with subtitles. Meanwhile, viewers in Japan can catch the latest episode of the anime series on TV Tokyo on Wednesday, Sept. 13.
Click to read more
and watch the video
or