'Boruto: Naruto Next Generations' Episode 23 live stream, spoilers
Sarada along with Sasuke, Naruto and Cho-Cho confront Shin and his clones to rescue her mother, Sakura.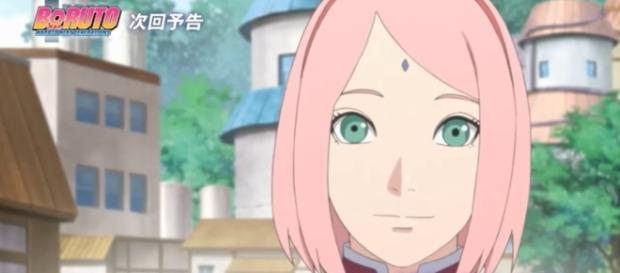 Shin Uchiha and his clone children have kidnapped Sakura. Sarada, Sasuke, Naruto, and Cho-Cho must join forces and attack Shin before it gets too late and they lose Sakura. Also, the mother-daughter arc is set to end this week, and fans can expect a new arc from Episode 24. Warning: This article contains spoilers from the upcoming "Boruto: Naruto Next Generations" Season 1 installment.
Sarada vows to rescue her mother
Sarada has learned that the bond of love and care is more than having blood relation with someone. She is aware that Sakura is not her real mother, but she knows that she is her mother. After the heartwarming flashback scenes featuring the mother-daughter relationship, Sarada has determined to rescue Sakura from Shin.
Shin against team Sasuke
Sarada, Sasuke, Naruto and Cho-Cho head to Shin's place after gathering information from Orochimaru. However, it is an uphill task for the team as they are surrounded by Shin's clones. Sarada and Sasuke team up to beat the clones. But, it has to be seen if she can rescue her mom by beating Shin. According to Weekly Shonen Jump spoilers, details about Sarada's real mother is likely to be revealed. The identity of the mysterious woman in glasses in the photograph will be out.
"Journey of looking for their real parents comes to a conclusion," reads an excerpt from the Jump preview. It is clear that this emotional arc will conclude on Wednesday, Sept. 6. In the previous episode of the anime show, Sasuke, Sarada, Cho-Cho, and Naruto learn that they will have to meet Orochimaru in order to find more details about Shin.
Orochimaru was Shin's master, and Naruto was certain that he could give valuable intel about his whereabouts.
Later, when they meet Orochimaru at his lab, they also meet Suigetsu. Sarada finds out a machine that can ascertain a person's biological legacy. She asks Suigetsu to run it, and she finds out that Sarada is not her real mom. She is in shock, and Naruto overhears their conversation. The Seventh Hokage saves the day by encouraging Sarada and telling her that the real bond is not the bond of blood. With this renewed determination, Sarada embarks on a mission to bring her mom, Sakura, back from Shin.
How to watch Episode 23 online?
Fans of the anime series can watch this week's installment online via live stream mode on Crunchyroll and FUNimation.
Meanwhile, viewers living in Japan can tune into TV Tokyo to catch the new episode of "Boruto: Naruto Next Generations" Season 1.
Click to read more
and watch the video
or