'Boruto: Naruto Next Generations' ep 24 to 27 spoilers revealed
Rate this title
A bunch of titles and synopses hit the web saying that Boruto and the gang will get into trouble in Hidden Mist Village.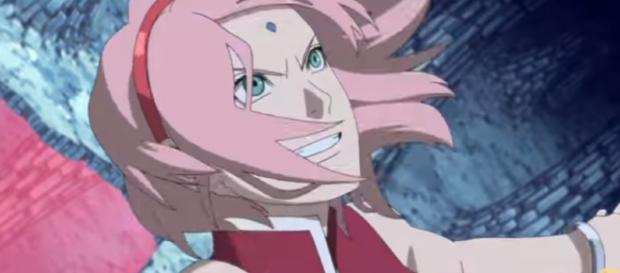 The Kishimoto-penned story arc "Naruto Gaiden" may be over, but that doesn't spell the end for "Boruto: Naruto Next Generations," as the titular hero will return in the following installments for another set of exhilarating adventures. Recently, we got our hands on the next set of episode synopses and titles that will cover the whole month of September thanks to the reliable translator at Twitter, Ken Xyro. What trouble will Boruto and friends end up in this time around?
Episode 24
After focusing on Sarada, we will return the spotlight to Boruto in episode 24 titled "Boruto and Sarada," and this time he is up to no good once again.
The Five Kage Summit is right around the corner, and Boruto will pull up another graffiti prank on the Hokage Rock to get the attention of his busy father. However, Boruto will be scolded more strictly than before because of his rude behavior. Meanwhile, Sarada is now resolute that being a Hokage is her goal and she will train hard for it.
Episode 25
Hitting the TV screens on September 20, episode 25 titled "The Adventurous School Trip" will focus on the Academy students as they go on a school trip to the Hidden Mist Village. While visiting the Land of Water, the students will see that the village also evolved with Konoha and turned into a lively and modern community. A guy named Kagura will serve as their tour guide, and he will share some trivia stating that the village was once called the "Village of the Bloody Mist," where students were forced to kill one another as part of the graduation ceremony.
However, apart from the knowledge of the villagers, some ninjas still cling to the old image of Kirigakure.
Episode 26
Boruto and the others will continue their field trip to the Hidden Mist Village and they will be accompanied by no other than Chojuro, the Sixth Mizukage. Boruto. The gang will visit the Hidden Mist's Academy, and the young Uzumaki will be delighted to see the daily lessons of the Kiri students focus on swordsmanship. Out of nowhere, Chojuro will suggest a sparring match between Boruto and Kagura. Episode 26 titled "The Next Mizukage" is slated to air on September 27, 2017.
Episode 27
Things will go south in the episode titled "Shinobi Bout of Classmates" as a Kiri extremist named Hachiya, who used to be Kagura's classmate, will kidnap Denki to lure Boruto and the others. Boruto and the gang will set off to save Denki, but a large number of Hachiya's comrades will intercept our young heroes and attack them at once. At that moment, Kagura will reveal a fact that will surprise them all.
To follow the story you can tune into "Boruto: Naruto Next Generations" every Wednesday on Crunchyroll.
Click to read more
and watch the video
or