'Akira' live-action movie to be helmed by 'Thor Ragnarok' director Taika Waititi
The veteran director is likely under a lot of pressure as previous failed attempts at anime adaptations had resulted in serious fan backlash.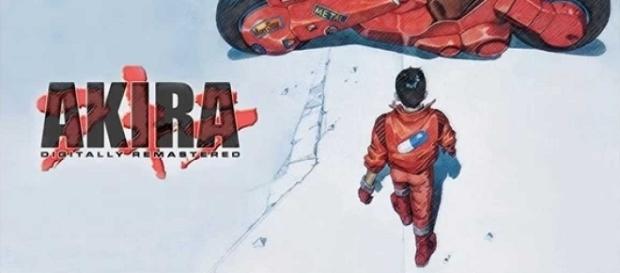 A live-action movie adaptation of Toho's adult animated science fiction film, "Akira," has long been in the works with different Hollywood producers attached to the project. However, the project has gone through a lot of issues and has even passed through a myriad of directors who were at one point attached to the project over the years. Now, the latest director to be attached to the live-action film is Taika Waititi, whose current work includes the upcoming Marvel movie, "Thor: Ragnarok."
A delicate procedure
"Akira" is currently considered by many critics as one of the greatest animated science fiction films of all time. After it was released back in 1988, it immediately garnered a cult following and became a landmark film that paved the way for other anime movies.
According to a report from Deadline, Warner Bros. is apparently now in talks with Waititi for him to helm the upcoming live-action adaptation. This understandably puts a lot of pressure on the veteran director, as previous failed attempts at anime adaptations had resulted in serious fan backlash.
Adam Wingard, the director of the recently released Netflix television series adaptation of "Death Note," even received numerous death threats following criticism over how "Americanized" the remake was compared to the original Japanese anime. Seeing as that "Akira" is a hallmark film in Japanese culture, the repercussions of getting it wrong this time around would likely result in an unprecedented outrage from fans.
One of many
Previous directors that were at some point attached to the live-action movie adaptation project includes "Light's Out" director David Sandberg, "Star Trek Beyond" director Justin Lin, "Mad Max" director George Miller, and "Life" director Daniel Espinosa. In 2015, Warner Bros. even approached Christopher Nolan and "The Shallows" director Jaume Collet-Serra. Unlike the other directors, Waititi seems to be onboard with the project as he is reportedly having several "active talks" with the studio.
Planned trilogy
The upcoming live-action adaptation is reportedly going to be released as a trilogy, which should allow writers to tell the entirety of the manga and anime's story without cramming it all up in a one-hour feature film.
The original story centers around two childhood friends living in a dystopian cyberpunk-themed Neo-Tokyo. As of the moment, there is still no official word on whether or not Waititi would take on the project, but his continued interest towards it has been seen as a good sign of things finally moving forward.
Click to read more
and watch the video
or