20th Pokemon movie coming in November, first English trailer released
The upcoming movie is meant to be a celebration of the anime's twentieth anniverHi, There are some confusing sentences and incorrect grammar in this s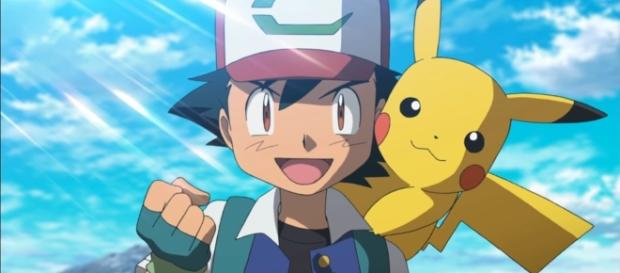 The hype for the recently released Pokémon video games is about to get a massive boost with the upcoming worldwide premiere of the series' full-length feature film, "Pokémon the Movie: I Choose You." The popularity of the franchise's video game titles has been recently slowing down due to the apparent loss of interest in last year's hit mobile video game, "Pokémon Go." However, former fans of the mobile game will likely still be able to enjoy the upcoming film thanks to its innovative new approach towards the retelling of the relationship that started it all.
The movie may even entice other retired players to wear their trainer's caps once again and to go out and "catch 'em all."
Reigniting the passion
Despite the movie being a likely ploy to reignite interest in the mobile game and the recently released Pokémon games on Nintendo' handhelds, the creators of the film have apparently taken the time to create an enjoyable storyline this time around. The movie itself looks like it wasn't made specifically to become a gimmick to complement the recently released games but is instead an interesting take on the franchise's origin story. Based on the trailer posted below, it may also be safe to assume that the film will be sticking close to its source material without many deviations.
Check out the movie's first English-language trailer below:
Where it all began
To further entice fans in the west, the movie's producers have released the film's first English-language trailer. The short clip showcases the different struggles that 10-year old trainer, Ash Ketchum, had to go through when he got his first Pokémon in the form of the initially unruly Pikachu. The story itself had been told through the franchise's original Indigo League Saga, but the upcoming movie apparently dives deeper into the dynamics of the relationship between Ash and Pikachu.
Fans will also be reintroduced to some of the more iconic characters and Pokémon that were featured in the original games and the first few seasons of the anime.
Two decades of adventures
The upcoming movie, which is coincidentally the twentieth Pokémon movie and the first film in the "Pokemon Sun" and "Pokémon Moon" series, is meant to be a celebration of the anime's twentieth anniversary. "Pokemon the Movie: I Choose You" was originally premiered at the Japan Expo event in France back on July 6.
It was later released in Japan a week later. The movie is currently scheduled to be released in select theaters around the world on Nov. 5.
Click to read more
and watch the video
or