Widely acclaimed Japanese Anime 'Death Note' to get American remake
Adam Wingard to remake Japanese Anime 'Death Note' as a Hollywood horror-thriller film.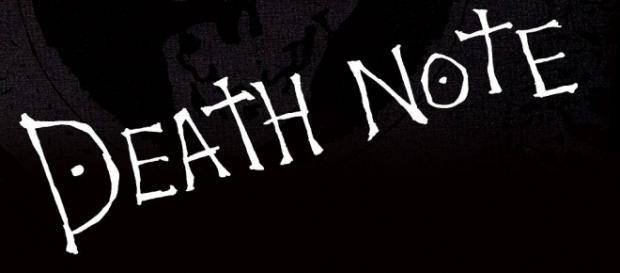 "#Death Note" is a widely acclaimed Japanese manga and anime written by Tsugumi Ohba and illustrated by Takeshi Obata that was published in December 2003. The story follows a high-school student, Yagami Light who receives a mysterious notebook from a Shinigami (Death God) named Ryuk. The notebook allows Yagami Light to kill anyone who he has seen and whose name he knows by simply writing their name in it. Not only this, but Light can also decide the manner and cause of death.
Armed with this powerful tool, Light decides to cleanse the world by getting rid of all the criminals and to create a new world where he can rule as a God.
The anime centers around a battle of wits between Yagami Light and L, a detective who is trying to stop him. Throughout the series, it is very evident that Yagami Light and L are individuals with above average intelligence. The mental battle that these two engage in is sure to keep you on the edge of your seat.
Japanese live-action remakes of 'Death Note'
The series was adapted into three live-action films which were released in Japan on June 17, 2006, November 3, 2006, and February 2, 2008, respectively. A mini-series called "Death Note - The New Generation" and a fourth film were also released in 2016 after the creators noticed the large fan-following the anime had gained.
The creators also allowed Konami to create various video games for the Nintendo - DS and a light novel written on the series was also published.
The show questions our morality like very few others have. With the power the Light has gained, he aims to punish only those who sin and make a peaceful and law abiding society. On the other hand, he gets rid of anyone who gets in his way. Throughout the anime we see Yagami Light's ego grow until he has a God complex.
Will the American remake be any good?
The American remake will be loosely based on the Manga written by Tsugumi Ohba and is said to be a supernatural horror-thriller film. Directed by Adam Wingard, the film stars Natt Wolff, Margaret Qualley, Keith Stanfield, Paul Nakauchi, Shea Whigham, and Willem Dafoe.
Scheduled to release on Netflix on August 25, 2017, the film follows the story of a young high-school student in Seattle who discovers the Death Note. Once he realizes what this supernatural notebook is capable of he decides to change the world by getting rid of all the criminals. Through this Light Turner or Kira (Natt Wolff) becomes a world-famous serial killer and gains the attention of an eccentric detective who decides to find out his true identity and stop him. #High School Student #Horror Thriller Film