Top 3 Long Animes to Watch - 'One Piece', 'Naruto', and 'Bleach'
Witness the adventures of 'Monkey D. Luffy', 'Uzumaki Naruto', and 'Kurosaki Ichigo'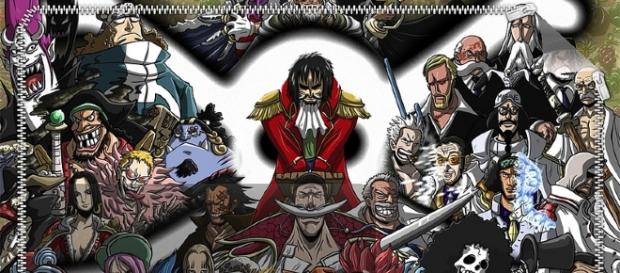 Anime can capture a myriad of human emotions while staying true to its core story. From action and romance to devilish trickery and sci-fi plots, there are a variety of animes out there with thousands of endearing characters and story lines to choose from. That being said, the following three animes are on the top of my 'Long animes to watch list' with each of them consisting of more than 300 episodes. Hope you enjoy them as much as I did!
1. 'One Piece': Pirates, super powers and a whole lot of adventures
One of my personal favorites, "One Piece" is a never-ending saga of friendship, adventure, intense battles and one boy's dream to become the Pirate King of the world.
Written and illustrated by Eiichiro Oda in 1997, "One Piece" was quickly adapted into an Anime in 1998 and 1999.
The story takes place in a fictional world where society is going through the Great Pirate Era and humans can gain supernatural abilities by eating special fruits called Devil Fruits. After eating a Rubber fruit by mistake, Monkey D. Luffy becomes a Rubber Man. The show follows Luff's adventures as he gathers a crew and overcomes one obstacle after another on his road to become the Pirate King.
2. 'Naruto': Ninja's, Shadow clones and a whole lot of mischief
Although this show has got a worldwide fan following, the unnecessary and annoying filler episodes are why this is not my favorite. Despite that, the show has a very intricate plot and an epic storyline. Written and illustrated by Masashi Kishimoto, the anime is split into two parts; "Naruto" and "Naruto Shippuden". The story of Naruto during his preteen years and after that. Naruto follows the story of Uzumaki Naruto, a budding Shinobi (ninja) who is determined to become the Hokage (head of the ninja village) when he grows up.
Through time, you get to see Naruto learning from his mistakes (a whole lot of them) and through sheer determination, overcoming his obstacles. The series has more than 400 episodes and now a sequel series about Naruto's son, Boruto has been released.
3. 'Bleach': Swords, super powers, and intense combat scenes
Last but not the least is "Bleach", written and illustrated by Tite Kubo. Bleach follows the story of a high-school student, Kurosaki Ichigo who gains the powers of a Shinigami (Death God) from Kuchiki Rukia (another Death God.
The series follows the adventures and escapades of Ichigo as he works as a Substitute Shinigami to protect the humans from Hollows (evil spirit).
When Rukia gets sentenced to death for giving Ichigo his powers, Ichigo with his friends embarks on a journey to free Rukia before she is executed. The anime has an interesting storyline, lots of action and all the awkward jokes that only an anime can pull off.
Just in case you're a first-time Anime watcher and don't have the stomach for such a long anime.
Check out top three short animes you can watch.