'Seven Days Seven Nights' star Jeanne Moreau dies at 89
French movie icon and television star of 'Jules et Jim' has passed away.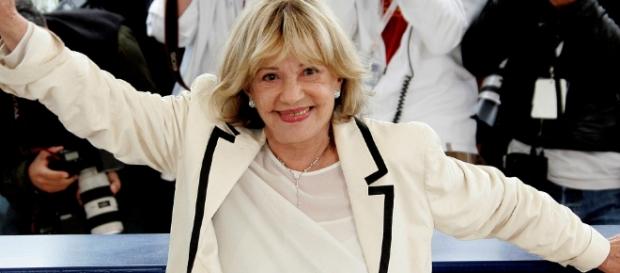 One of the biggest actresses was found dead in her apartment in Paris, the district's mayor told Hollywood Reporter. #Jeanne Moreau was given an Emmy Award in 1996 for her incredible performance as Catherine in "#Jules Et Jim." Throughout her career, Moreau received numerous awards including a BAFTA for "Viva Maria," two Emmy Awards for "The Old Lady Who Walked in the Sea" and the Cannes Film Festival Award for "#Seven Days Seven Nights." Her other big screen appearances include "Mademoiselle," "La Notte," and "Diary of a Chambermaid."
Emmanuel Macron paid tribute
French president Emmanuel Macron took to Twitter last night to pay tribute to Moreau, saying that the actress "embodied cinema" and was a free spirit who "rebelled against the established order."
Tributes for the star, who made an early mark on the film world with works in "Jules et Jim" and "Diary of a Chambermaid," began pouring in from the United States and France's highest circles.
A lot of politicians shared their thoughts about Jeanne Moreau, calling her "one of the best actresses in the world." The esses
The reason of her death
On July 31, 2017, Moreau was found dead in her apartment; the reason of her death is unknown. However, an insider claims that she was fighting cancer. Throughout her life, Jeanne maintained friendships with Jean Genet, Jean Cocteau, Marguerite Duras and Henry Miller. From 1949 to 1979, she was married to Jean-Louis Richard. In 1967, reports revealed that Hollywood filmmaker Tony Richardson left his wife, Vanessa Redgrave, for Jeanne but they never married. Moreau was a friend of Sharon Stone, who paid her tribute on social media last night. Sharon Stone names Jeanne Moreau as "the most beautiful and best actress in the world." According to the Hollywood Reporter, Moreau had a relationship with François Truffaut, but they never went public together.
we've also lost Sam Shepard and Martin Landau. Sam was an Americana actor, whose body of work spanned over a half century. He is credited for the success of "The Right Stuff," "Buried Child," and "Curse of the Starving Class." The New York Times describes him as "the best playwright of all time." John Heard, on the other hand, died on Friday, July 28. TMZ reported that John was found dead in a hotel room. Though police officers were called to the hotel for a report of the medical emergency, Heard was pronounced dead at the scene.