'One Punch Man' Animation Director shares his inspiration
Shingo Natsume shares how Space Dandy helped him in making One Punch Man an international hit.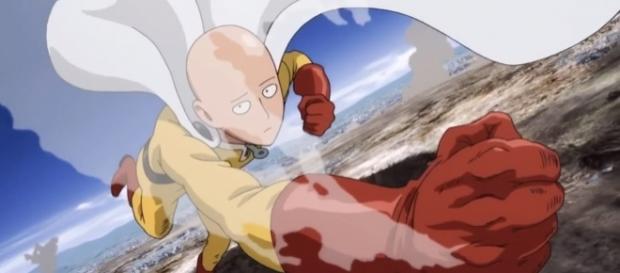 "One Punch Man" is one of the most recognizable anime and manga today. The anime, which premiered last 2015, sky rocketed the title into the international fame. The series was well received due to its amazing execution of fight scenes and comedy. Its variety of characters makes the show extremely fun to watch as well. Making its protagonist and "Hero for fun," Saitama as one of the most well-known anime characters in the world today.
To give us a sense of how "One Punch Man" became such a household name to anime fans, Animation Director Shingo Natsume shared his secrets in making the show.
In the interview, Natsume speaks about his inspiration and his objective in creating the "One Punch Man" anime as one of most exciting series of our generation.
'Space Dandy' and 'One Punch Man'
Natsume recognizes that the anime is bound to be seen by the rest of the world. The power of the internet makes the barrier low for anime fans to watch shows from Japan. After all, he did saw how "Space Dandy" was received in an anime convention before. "When I took Space Dandy overseas and found out how popular it was, I quickly learned what I'd need to do to excite them even more," said the director on how his other anime influenced "One Punch Man." He used some of "Dandy's" elements as an inspiration to how he will make Saitama's story into a narrative that the rest of the world will tune into.
He also explained that the international audience was not that different to the Japanese fans which made it easier for him to direct the series. With this on his mind, he tries to focus on the methods he can apply to entertain viewers.
'One Punch Man' is parody in different angles
Despite being a parody of the Shonen genre, Natsume tries to look at the series from different angles. "I tried to play it out straight while carefully timing the cuts," he said in the interview. The director is happy about Saitama's success worldwide.
After all, he did make it with the objective of being an international hit.
Shingo Natsume has been directing anime for a long time now. Some of his other notable works are "Honey and Clover," "Space Dandy," "Nodame Cantabile," and "Full Metal Alchemist: Brotherhood."
"One Punch Man" is an anime based on a manga created by ONE. It is now being retold by Yusuke Murata under Shueisha comics. The series tells the story of Saitama, an average 25-year-old man who is a "hero for fun." The manga follows his struggle in finding a stronger enemy and his growing boredom by the fact that he is now unbeatable, able to kill every enemy in just a single punch.
Season 2 of the series is said to air soon.